Chicken Broccoli Casserole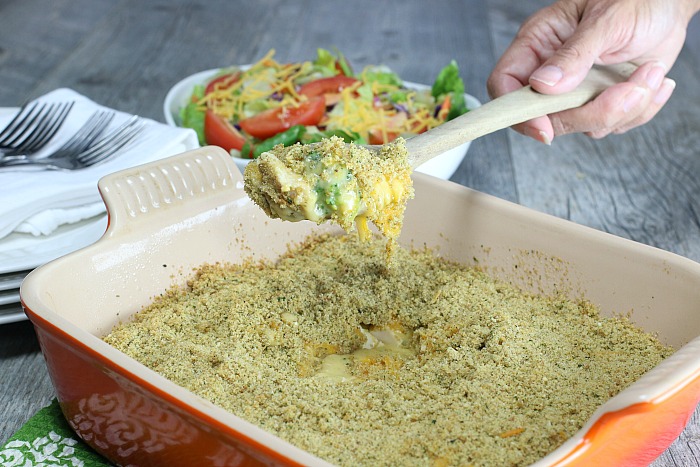 Are you ready to get dinner on the table in under 30 minutes? This Chicken Broccoli Casserole is one that your family will ask for time and time again.
Dinner time can be a struggle, you have kids to pick up from practice, or practice starts soon – there are meetings to attend, and homework to be done, but at the same time, you want to serve your family a delicious meal that they will love. I get it! Believe me, finding those recipes that are easy, taste good, the family likes and good for you are hard to find. Well – look no further!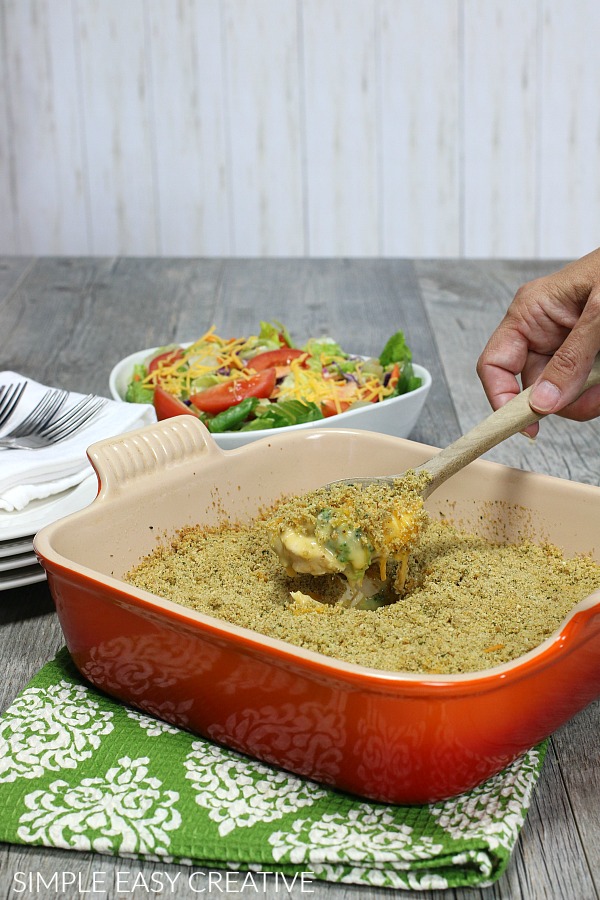 This post is sponsored by General Mills, and all opinions are my own
There is nothing better, in my opinion, than a meal you can get on the table in under 30 minutes! Creating special memories with your family doesn't mean you need to spend all day in the kitchen.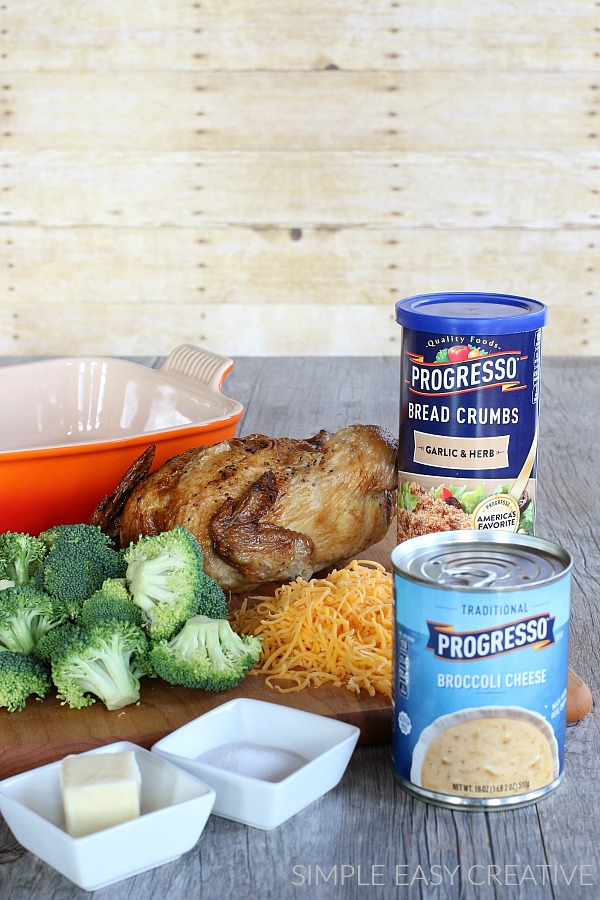 Cooking dinner is only half the work, doing the grocery shopping is a whole other thing. By using Walmart's online grocery pickup, it makes the dinner super easy.
While I love to meal plan, often times life gets in the way and grocery shopping just get pushed to the bottom of the list. Having a little helper in your back pocket is priceless!
Here is what you can do –
Figure out what you would like to have for dinner – or of course, have this Chicken Broccoli Casserole
Then head to Walmart.com and choose a location and time you would like to pick up the groceries
Order the ingredients you need for the recipe
Pick it up – maybe on your way home from work
Then cook dinner and relax
It's that easy! It gives you piece of mind, and more time with your family.
For this Chicken and Broccoli Recipe, you will need –
Chicken – cooked, Rotisserie chicken is super easy from the deli
Broccoli – you can buy broccoli already cut in a bag, just microwave it for 3 minutes
Progresso Broccoli Cheese soup
Cheese, shredded
Salt to taste
Bread crumbs
Butter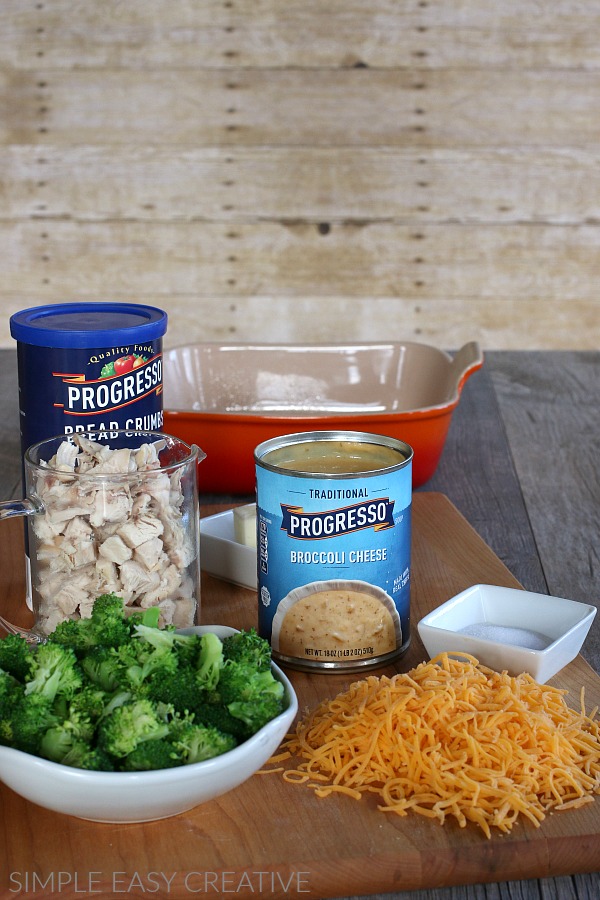 The chicken casserole goes together in minutes. While the oven is preheating, cook the broccoli in the microwave for 3 minutes. If you purchase a head of broccoli, you can also steam it on the stovetop.
Add the cooked broccoli to the baking dish that has been lightly sprayed with non-stick cooking spray.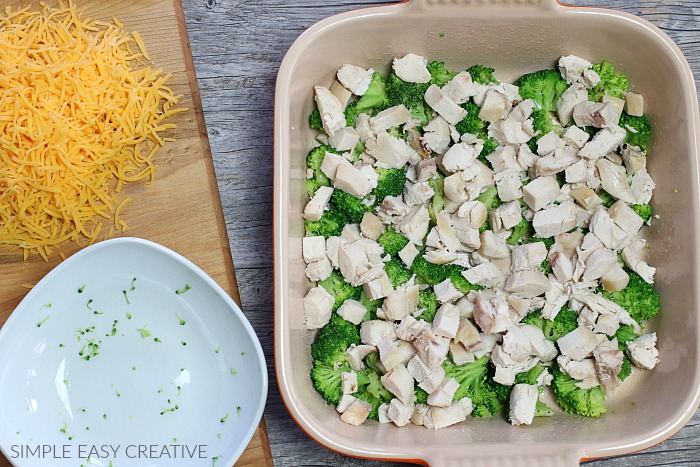 Next, cut the chicken into bite size pieces and add on top of the broccoli.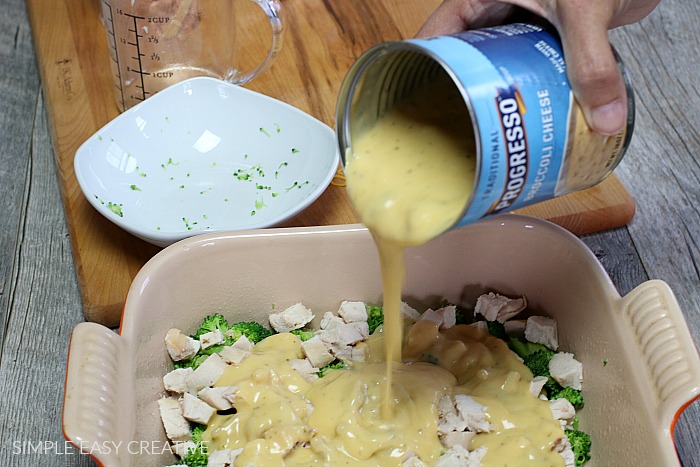 Now open the can of Progresso Broccoli Cheese soup and pour evenly over the chicken.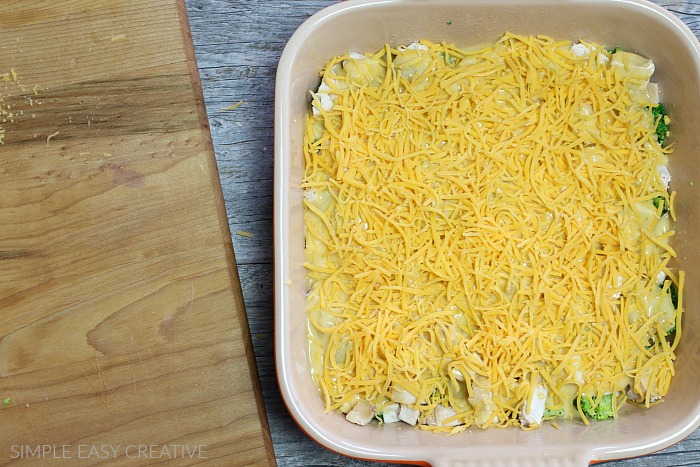 Then sprinkle the shredded cheese over the soup. The recipe calls for 1 cup, but you can add a little more if you like.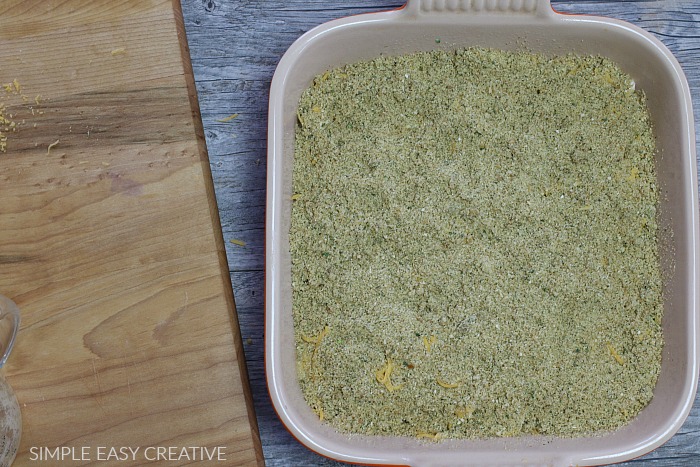 In a small bowl, melt the butter and add the bread crumbs. Mix well and sprinkle over cheese. Then off to the oven it goes for 20 minutes.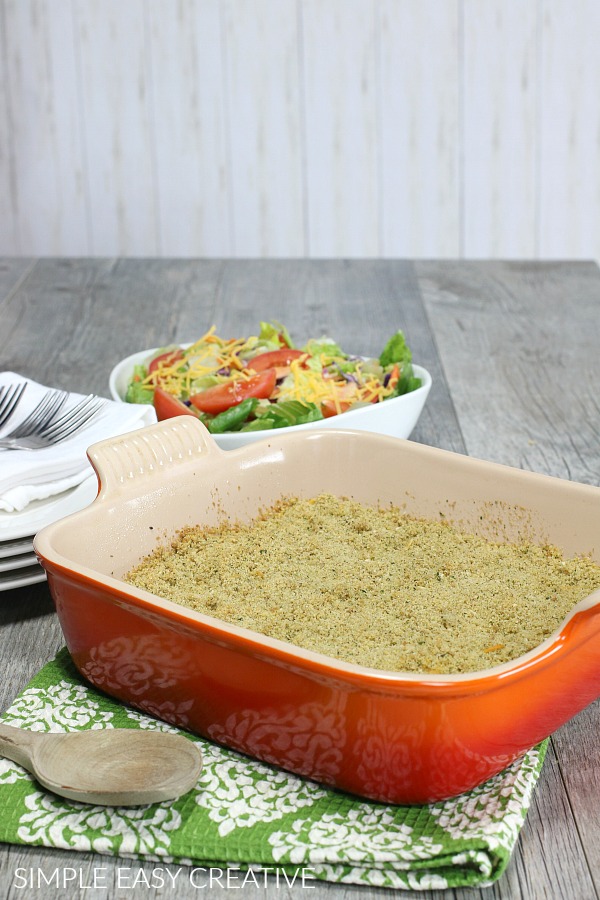 While the casserole is baking, you can whip up a quick salad to go with it. The salad we had was a bag of salad mix, a tomato cut into wedges and a sprinkle of cheese.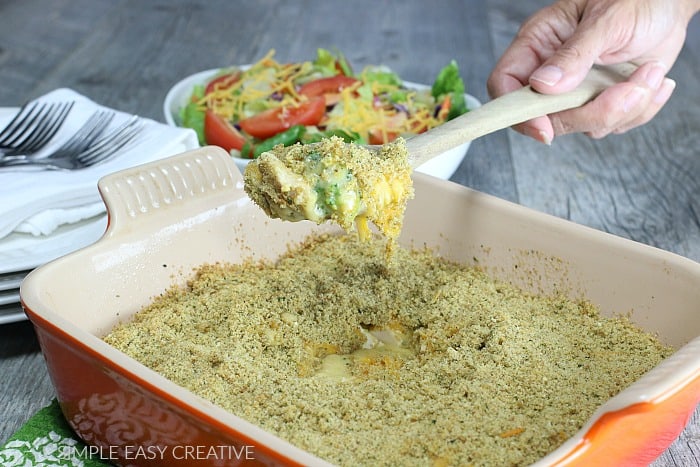 This casserole is also great with Turkey, so with the holidays right around the corner, it's great to use up leftovers.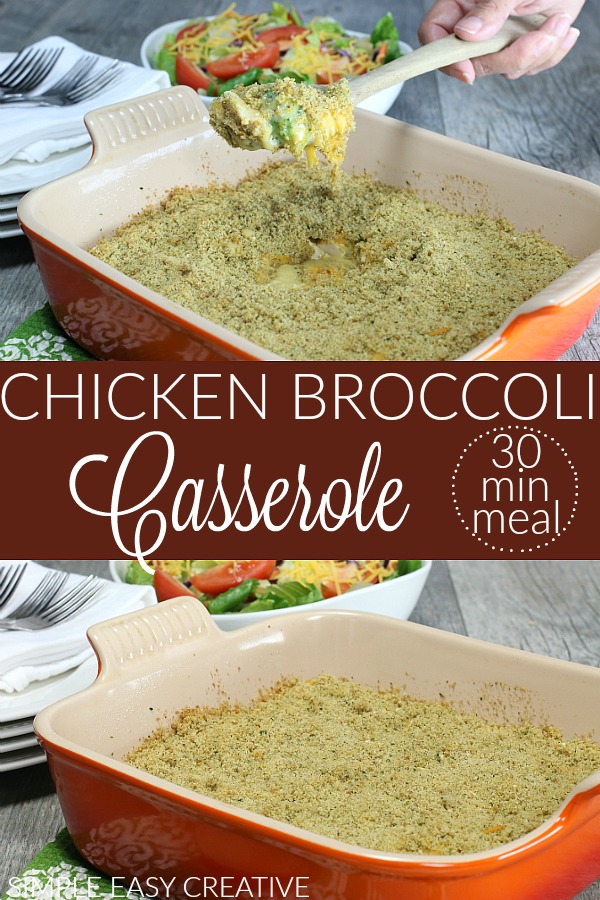 Chicken Broccoli Casserole Recipe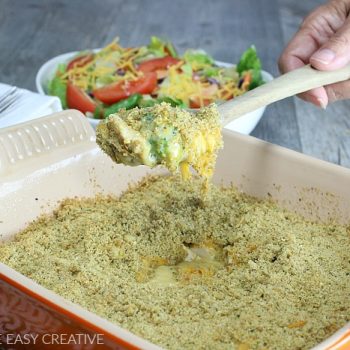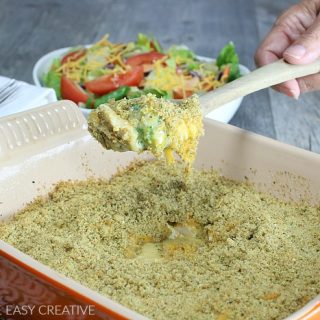 Chicken Broccoli Casserole
Get dinner on the table fast with this easy to make Chicken Broccoli Casserole
Ingredients
1 cup fresh or frozen broccoli florets, cooked
2 cups cooked chicken, cut into bite size pieces or smaller
Salt to taste
1 can Progresso Broccoli Cheese Soup
1 cup shredded cheese (cheddar or whatever you like)
1 cup bread crumbs
3 tablespoons butter, melted
Instructions
Preheat oven to 350 degrees, light coat 8x8 baking dish with cooking spray
Add cooked broccoli to the baking dish
Add salt to chicken to taste, add on top of broccoli
Pour soup over chicken, spread evenly
Sprinkle cheese evenly over soup
Combine melted butter and bread crumbs and sprinkle over cheese
Bake at 350 degrees for about 20 minutes or until bread crumbs are golden brown and soup is bubbly