With our busy lives it's always nice to have a quick craft that you can make with just a few simple supplies. Add a little pizzazz to your festivities with this easy 15 minute craft – Candy Corn Banner.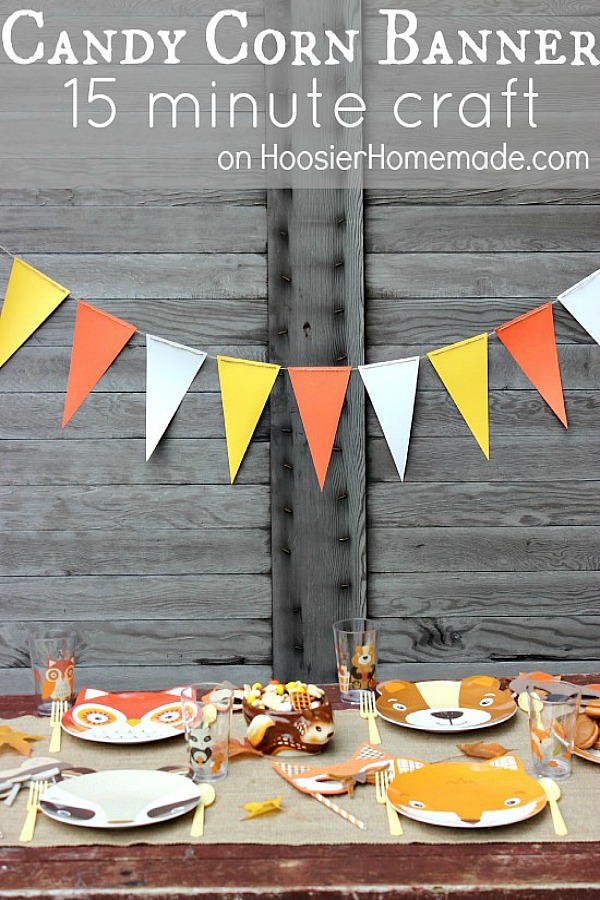 Whether you need a decoration for a party, like the Fall Party where we used this Candy Corn Banner or a little color added to your decorations in your home, this banner is perfect!
Made with just scrapbook paper and twine, this banner is super easy and can be made in under 15 minutes. Gotta love that!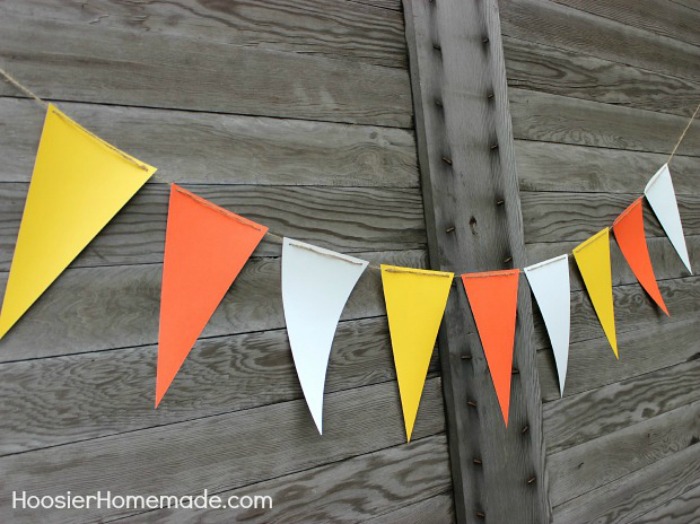 The other great thing is that you easily change the colors to match your party or holiday. Maybe green and white for St. Patrick's Day or shades of Pink for a little girl's birthday party.
Let's get started…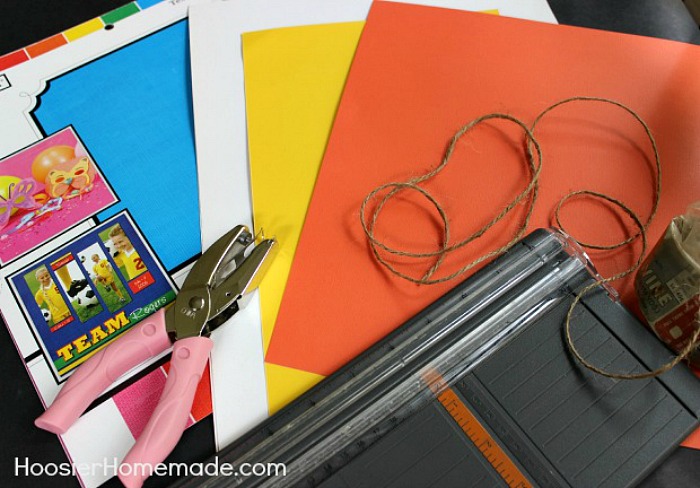 Candy Corn Banner Supplies
Scrapbook paper – you can find a whole package with different colors at Walmart for only $5
Paper cutter
Hole Punch – this one is 1/8 inch – you will just need to be sure the twine will fit through the hole
Twine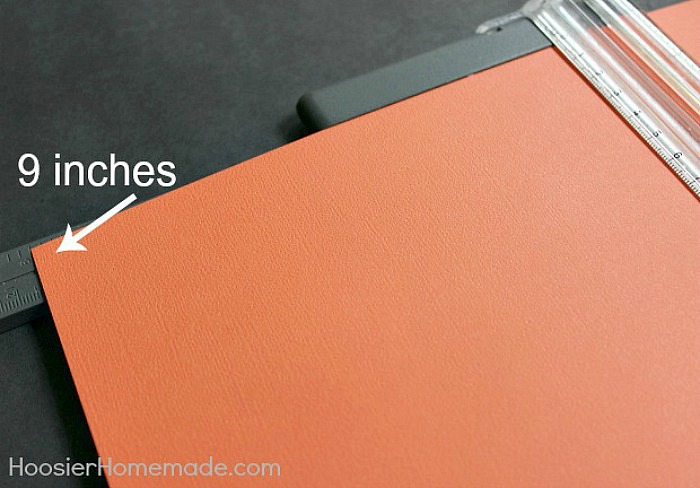 Step 1
Cut paper 9 inches long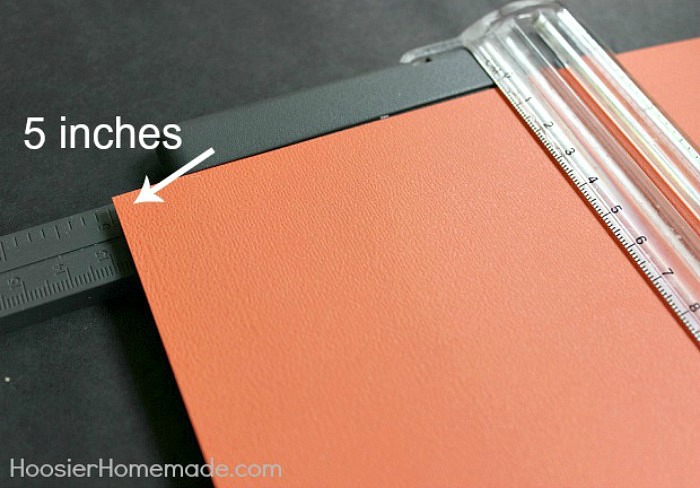 Step 2
Then turn and cut the paper 5 inches wide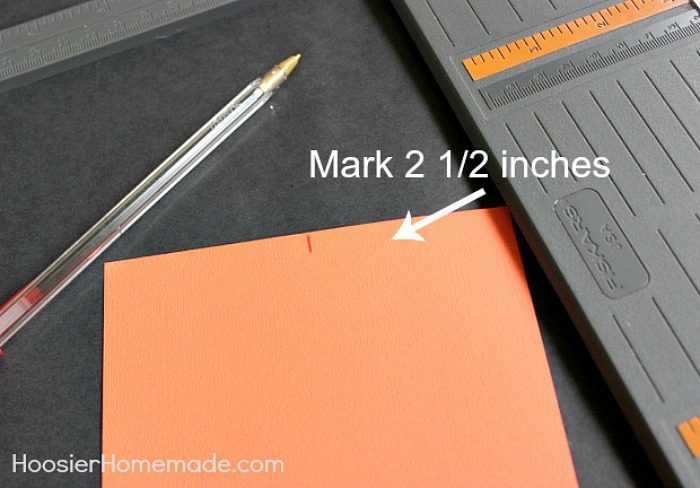 Step 3
To cut the paper into a triangle, you will need to measure and mark one end at 2 1/2 inches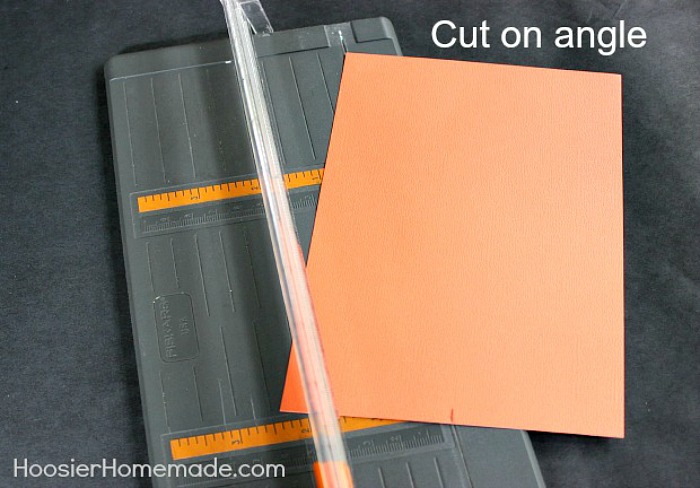 Step 4
Lay the paper at an angle so that one corner is in line with the mark you made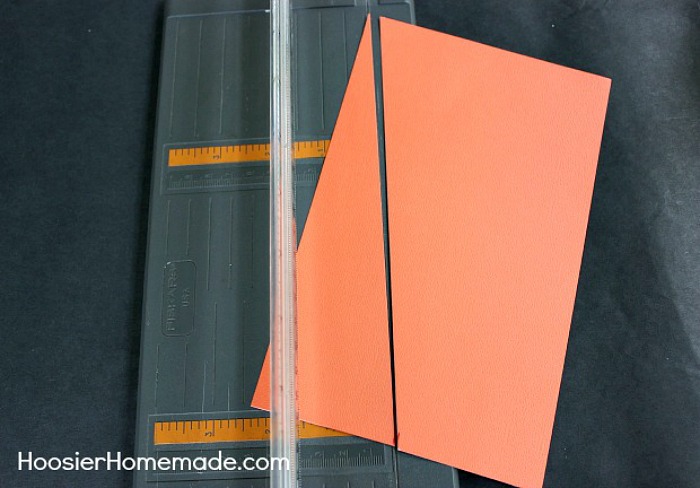 Step 5
Cut paper into a triangle, starting from each corner
Step 6
Punch holes in top corners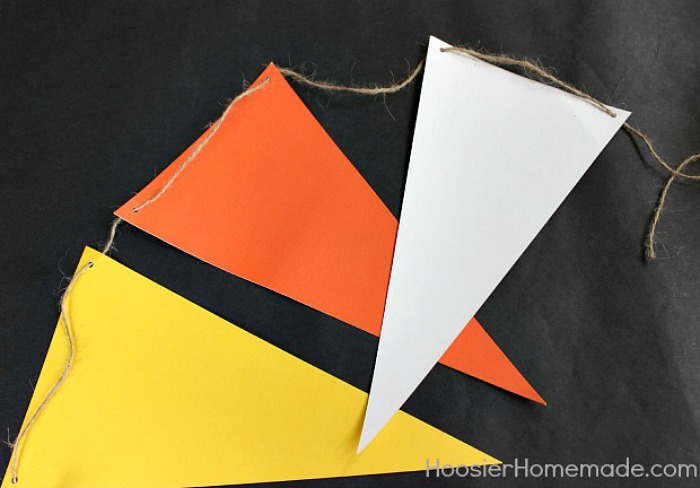 Step 7
Run twine through holes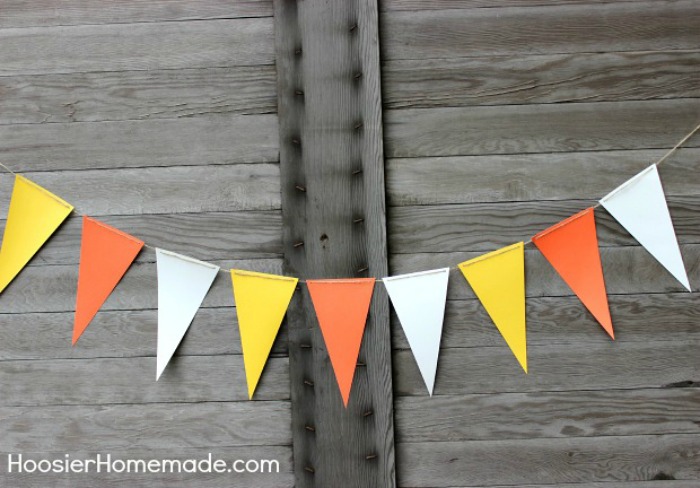 And that's it – see, easy-peasy!