It's that time again…when we all are trying to figure out what to pack in our children's school lunch! Well, you have come to the right place!
Today I'm teaming up with some blogging friends to make your life a little easier, and share our tips for packing a special lunch for your kiddos. Toni from The Happy Housewife, Amy from The Finer Things in Life, Lynn from Lynn's Kitchen Adventures, Amy from Mom's Toolbox, Linda from The Gluten Free Homemaker and Shannon from For the Momma's are all sharing great ideas today!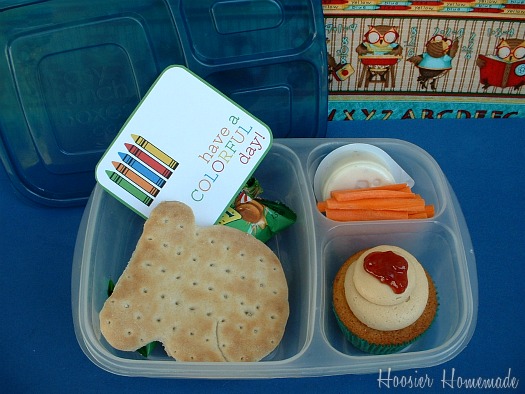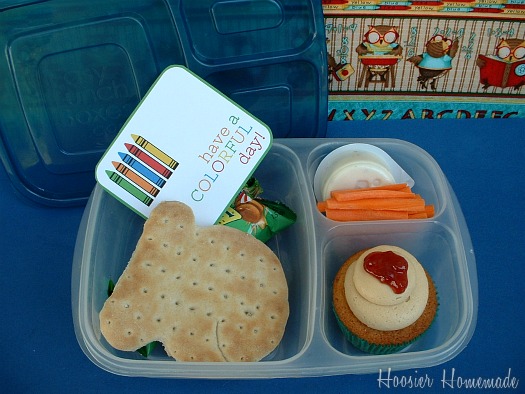 Let's start with these fun Lunchbox Notes that I shared last week in Cupcake Chronicles Newsletter. Charlotte from The Paper Cupcake designed them and they are perfect to remind your kiddos how much you care.
One of the things that we often struggle with is boredom when it comes to packing lunches. Here are a few fun ideas that I just love…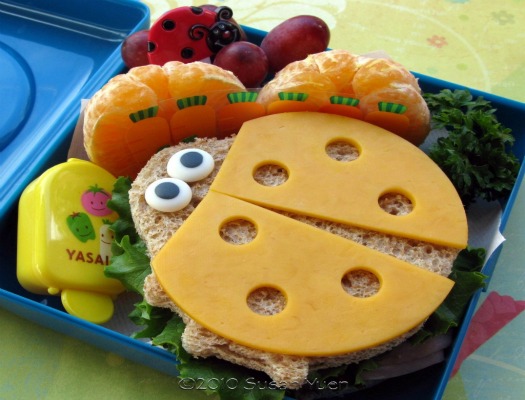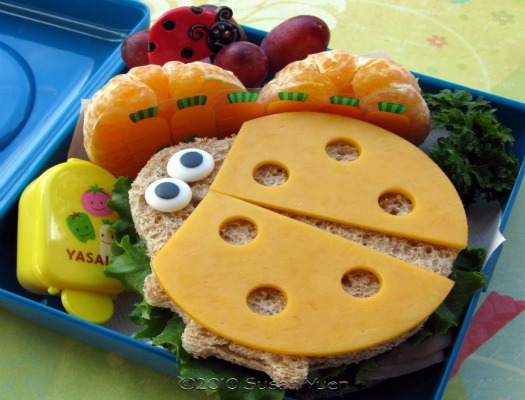 Isn't this Ladybug Lunchbox darling? $5 Dinners shared it from Susan's blog.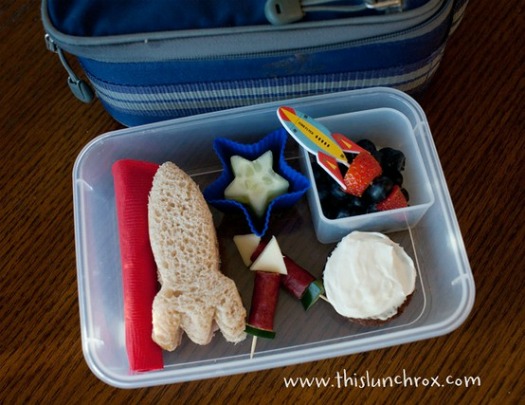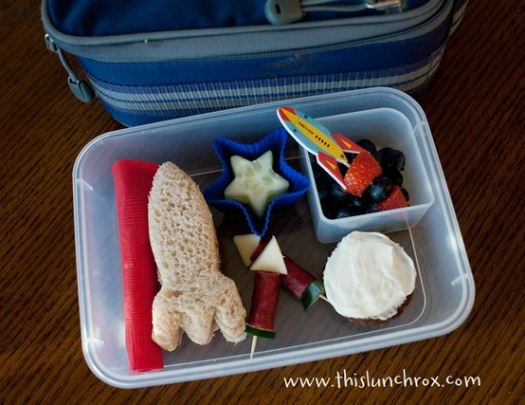 Wouldn't your little guy love this Space Lunchbox? Shared by This Lunch Rox via $5 Dinners.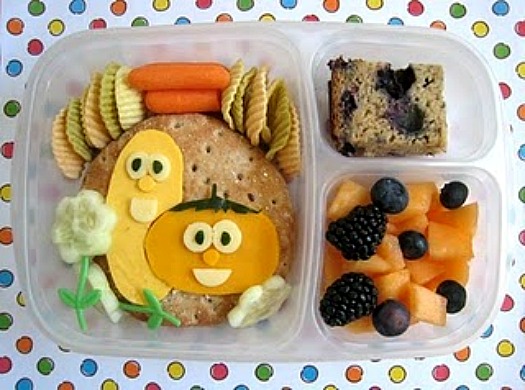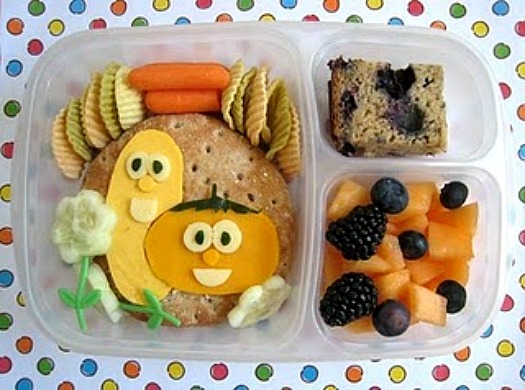 Super cute Veggie Tales Lunch shared by Bento Lunch. A great resource for fun ideas!

How about these super fun lunch ideas that will make your kids smile for sure? Jill at Kitchen Fun with my 3 Sons has some adorable ideas!
Now that we have lots of ideas of what to pack, let's get organized.
Lunch Packing Tips
Pack a frozen juice box or water bottle along with the food. It will keep the food chilled and be ready to drink by lunch time.
Place the frozen drink in an old sock to keep it from sweating
Pack wet wipes or antibacterial wipes for a quick clean up
Freeze squeezable yogurt for a refreshing snack
Pack lunches the night before
Resources
Be sure to visit the other bloggers for more great ideas!