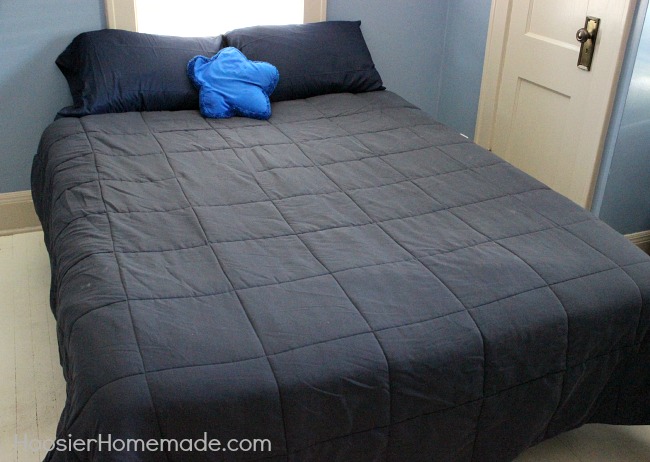 Slowly we have been replacing the beds, furniture and decorating the bedrooms. Our oldest son was in dire need of a new mattress. The full size mattress he was sleeping on had been passed down from a family member and was probably at least 20 years old. It was time for a new bed for Andrew!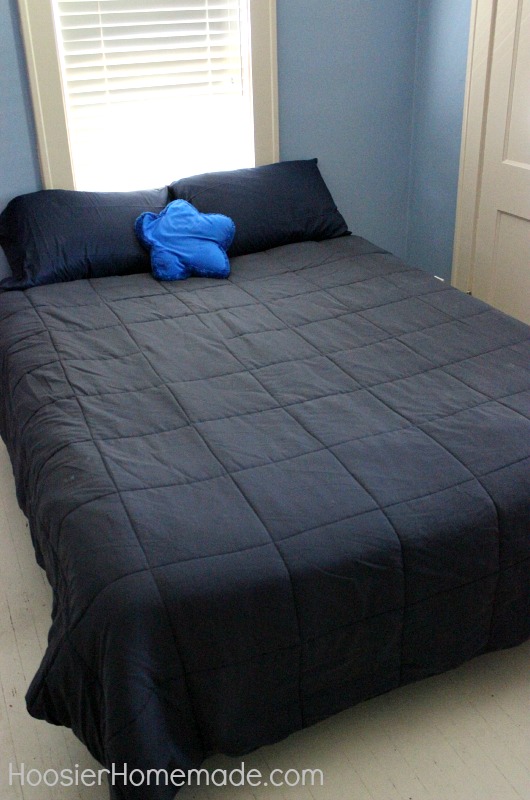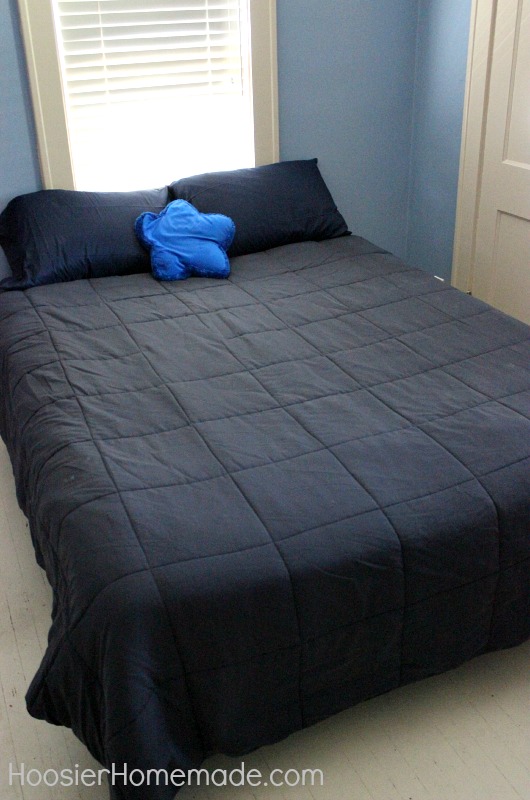 That's why we were excited to hear that Walmart would be sending us a new mattress. Recently the Simmons Bedding Co. has developed an array of beds ranging from $99 to $499. These beds are available exclusively through Walmart's stores and website.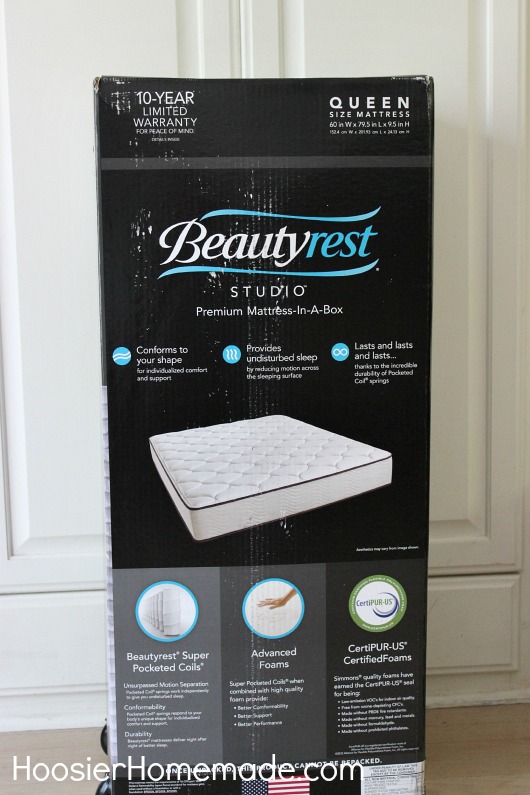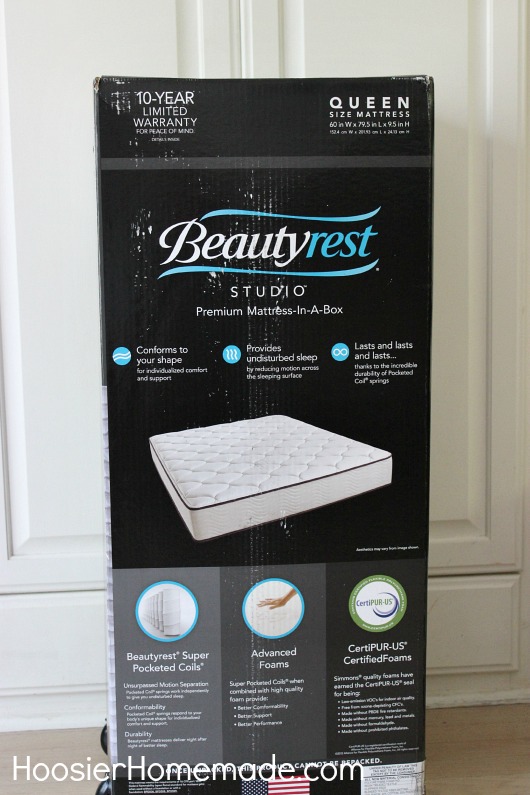 But upon receiving the mattress we were all a little confused. The box seemed too small; less than a quarter the size of the queen mattress it should be.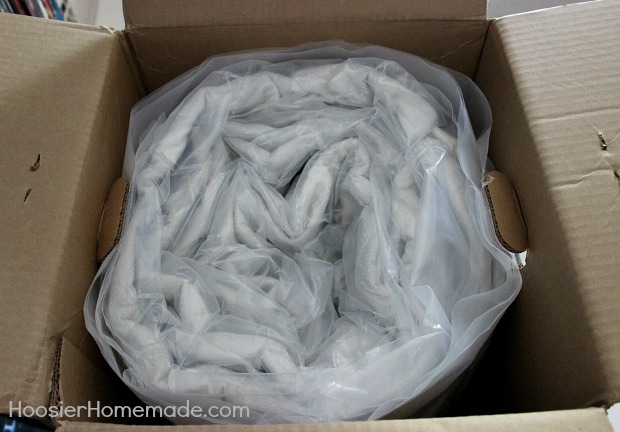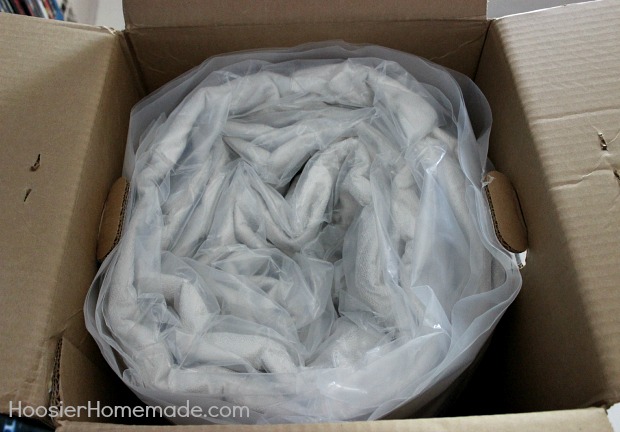 Well, it turns out that Simmons has incorporated individually pocketed coils into these beds. This allows not only more comfort, but also allows them to fold it up for easy delivery.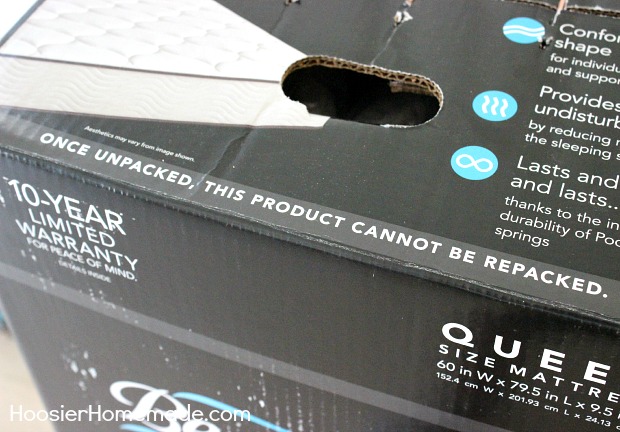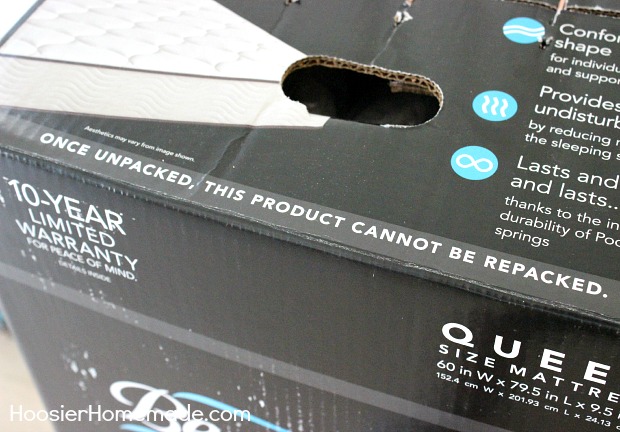 Not to mention it makes the unboxing awesome. We all got a chuckle after reading the side of the box – Once unpacked, this product cannot be repacked. Seriously, you're going to want to invite your family and friends to a bed unboxing.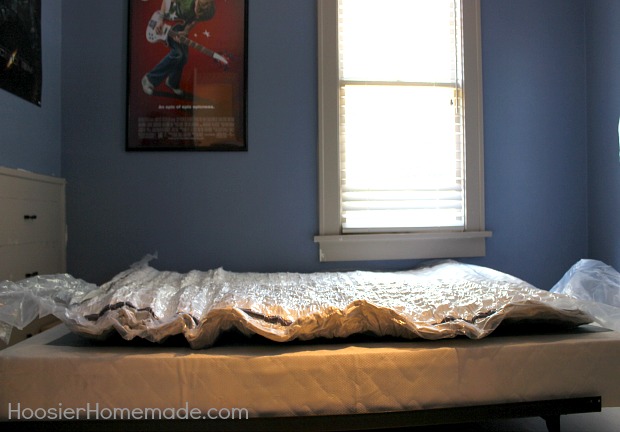 We created a video for you, but it turned out to be only about 10 seconds long. After cutting the plastic open, the bed quickly expanded.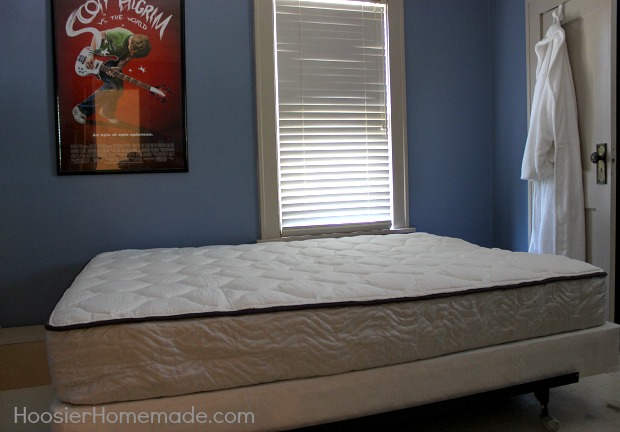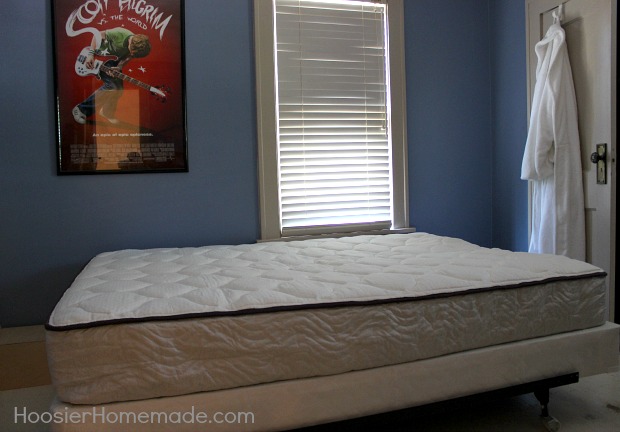 Andrew is thrilled with his new bed. Here is what he had to say…
"After sleeping on this bed for a few days I can safely say that it's great. I'm getting better nights of sleep, and my back feels much better. I'd highly recommend it to anyone looking for a new bed. Just don't get too attached; you'll have to get out of bed sometime."
The Simmons Bedding Co. has over 135 years of history in the mattress industry so you can have confidence in your purchase. Cutting edge innovations combined with tried and true features such as the Individually Pocketed Coil make these products hard to beat. Simmons is also proud that all of these products are designed and built in USA. This line is new and exclusive to Walmart, available in 1,000 stores nationwide and on Walmart.com.