We have many traditions in our house, and the Love Buckets that I give to the boys on Valentine's Day, is right up with one of their favorites! I first shared them last year, but since the buckets needed to be updated, and I had some fun gifts to include, I decided to share them again with you.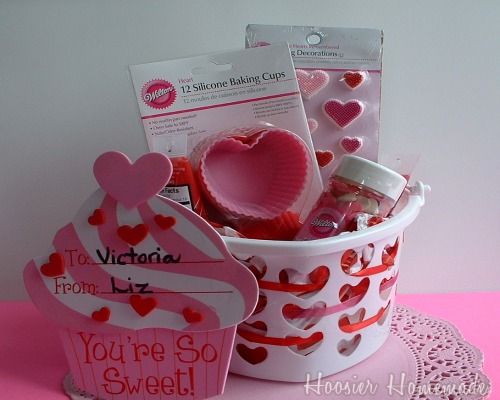 I started with a white bucket that I bought at the Dollar Tree, there were 2 in a package…great deal! I added a little ribbon that I had in my stash, to add a little color.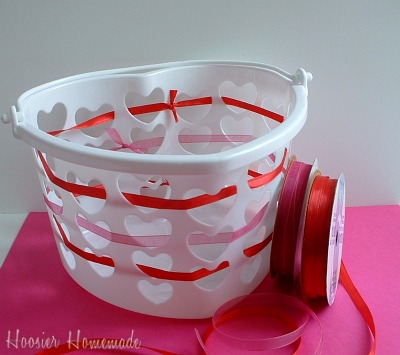 Simply weave the ribbon through the openings and tie the ends. Fill with tissue or gift bag filler and fill with your sweeties favorite things.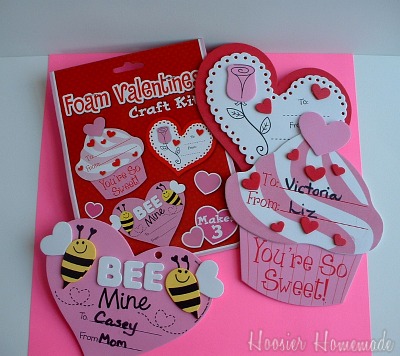 I also found these fun foam cards at the Dollar Tree. Love the cupcake one!! Just punch them out and glue them together.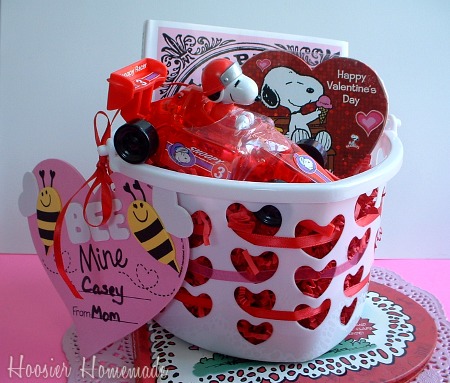 I used a few items from the Snoopy Giveaway to give you an idea of what else you could do. Some other items I have used in the past small toys, games, trading cards, Pez, and of course candy.
Do you have Valentine's Day traditions?
I'm linking to…4tunate,Get Your Craft On, Made By You Mondays, Tip Me Tuesday, Fun for Kids Friday
Come hang out with us in the Seasonal Celebrations Community and share your Valentine's Day ideas!