This Gumdrops Recipe is super easy and versatile for any occasion. Change the flavor for the holiday, and you have a sweet, chewy treat that everyone will love. They make perfect gifts too.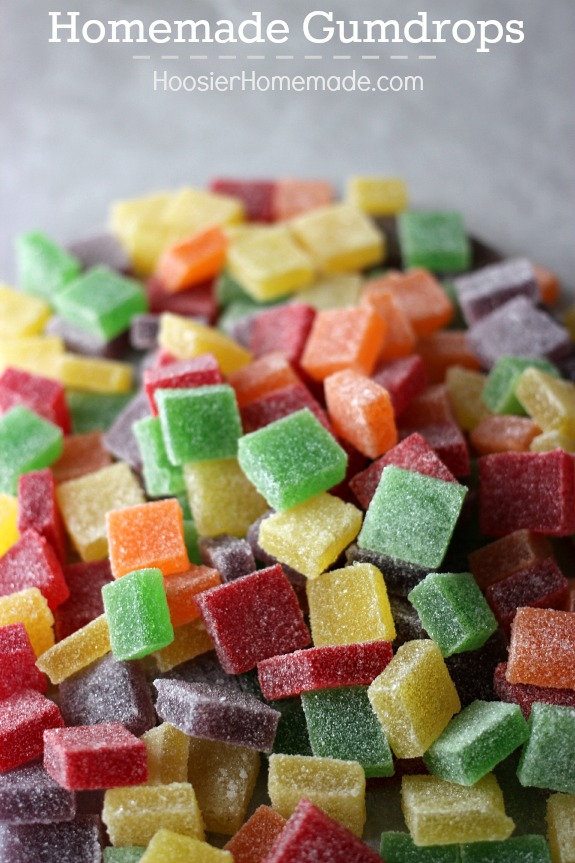 These Gumdrops are soft and sweet but not too sweet. I started with the same recipe I used for the Valentine's Day Treats, and the secret…applesauce. Who would have known?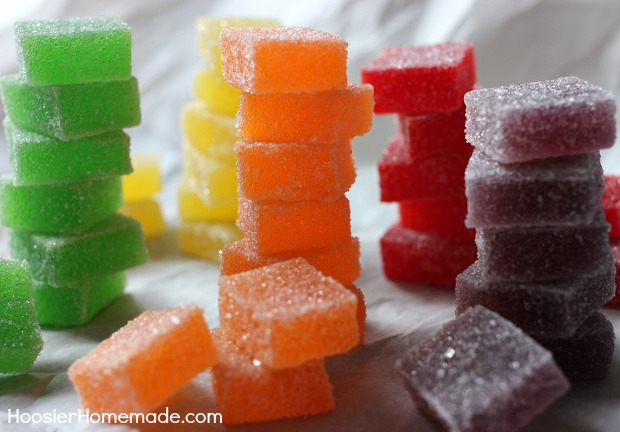 When I made the Valentine's Day Gumdrops, I cut them with a cookie cutter into heart shapes. But this time I decided to keep them all the same and cut them into 1 inch squares. I didn't have enough of the same size of pan to make all of the flavors, so I found some 13 x 9 x 1/2″ cookie sheets at Walmart, they were only .88 cents each. The size was perfect and the price was perfect too.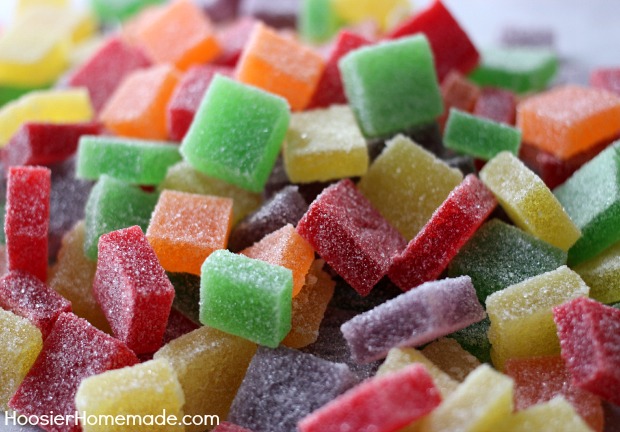 I think they are perfect for any time of year. But I especially love all the flavors together. They would be a great Christmas gift for a teacher, neighbor or co-worker also.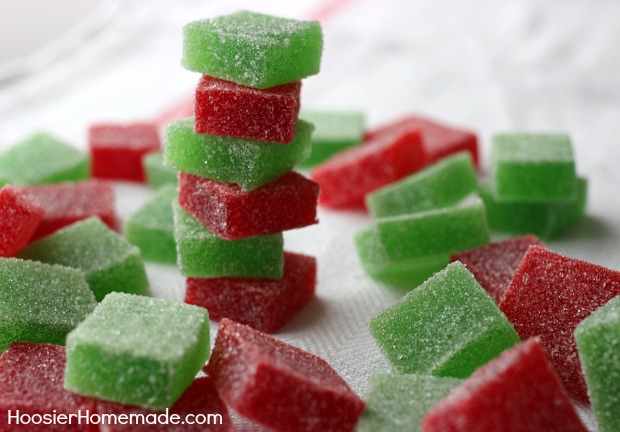 But of course, if you want to make red and green for Christmas, they would be awesome too!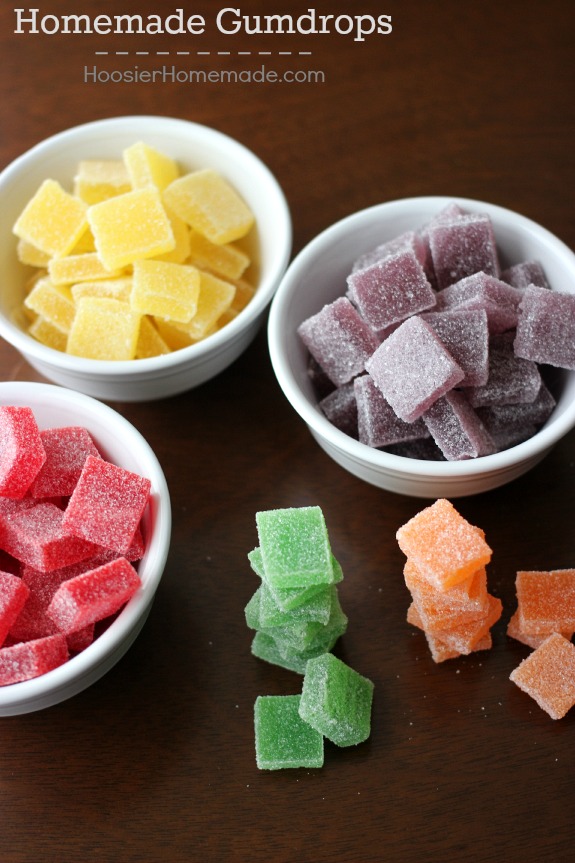 HoosierHomemade.com
Gumdrops Recipe
Soft, chewy and delicious. These Gumdrops can be made in any flavor.
15 minPrep Time
5 minCook Time
20 minTotal Time
Ingredients
2 cups sugar {plus a little for rolling gum drops}
11/3 cups applesauce, unsweetened
2 small (3 oz) boxes Jello, any flavor
2 envelopes (4 teaspoons) unflavored gelatin {like Knox}
1 teaspoon lemon juice
Instructions
Line 13x9 pan with parchment paper
In a large saucepan, combine all ingredients, let stand 1 minute
Bring to a boil over medium heat, stirring constantly, boil for 1 minute
Immediately pour into prepared pan
Place in refrigerator for 3 hours or until firm
Loosen sides from pan with a spatula
Turn Gum Drops onto a cutting board
Cut out gum drops using a knife dipped in hot water to cut squares or a cookie cutter
Roll Gum Drops in extra sugar, set onto wax paper until slightly dry
Store in an airtight container
http://hoosierhomemade.com/gumdrops-recipe/