"Black Friday is our day – our Super Bowl – and we're ready to prove once again that no one does it better than Walmart," said Bill Simon, president and CEO, Walmart U.S, in an announcement about Black Friday Plans for Walmart. Walmart is indeed looking to prove that their the king of deals, and it's looking pretty good for them, and for us as well. This year, Walmart plans to include a whopping 7 times the amount of 1 hour guarantees as last year, along with "manager specials" and more. The events start at 6 p.m. and 8 p.m. on Thanksgiving and 8 a.m. on Friday, Nov. 29.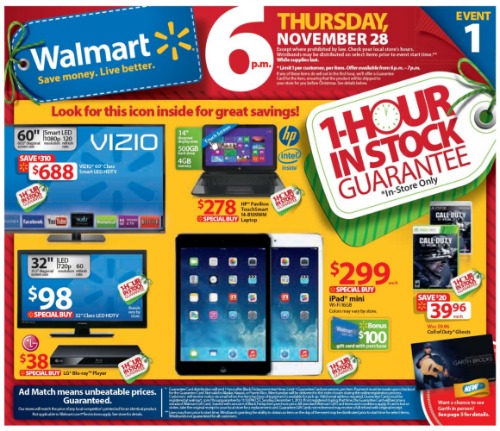 Before we head out though – we need a strategy.
Make a List – Overwhelmed? Not sure what to buy? Check out the Gift Guides on Walmart.com for help
Make sure to pack essentials. Bring plenty of water to leave in your car.
Check the ads and compare prices. Walmart is once again offering their Christmas Ad Match – even if you find a lower advertised price after buying something, Walmart will match the price and give you the difference
Set a budget – really important or you can find yourself buying lots of items you don't need
Set a strategy and plan of attack – make a plan and where you will need to go
Be rested and ready
The first of these events is the 1 hour guarantee. Customers who are in the designated lines at Walmart between 6 and 7 p.m. or 8 and 9 p.m. local time on Thursday, Nov. 28 can purchase top gifts at special low prices with confidence that they'll receive the item either that night or before Christmas.  If any of these items do sell out in the first hour, Walmart will offer a Guarantee Card for the item, ensuring that the product will be shipped to their store before Christmas. Some examples of these deals are:
6 p.m. One-Hour Guarantee:
Vizio® 60" Class Smart LED 1080p HDTV – $688 (a $310 savings)
Apple iPad® mini Wi-Fi 16GB (two colors) – $299 with a $100 Walmart gift card
Funai 32" LED 720p HDTV – $98 (special buy)
Furby Boom!™ – $29 (a $30 savings)
HP® Pavillion TouchSmart 14-B109WM Laptop – $278 (special buy)
Call of Duty® Ghosts (Xbox 360 and Playstation 3) – $39.96 (a $20 savings)
LG® Blu-ray™ Player – $38 (special buy)
Graco ® Travel System (stroller and infant car seat) – $99 (special buy)
1 Carat T.W. Diamond and Sterling Silver Pendant and Earring Set – $98
Assassins Creed, NBA 2K14, Batman, Grand Theft Auto V (Xbox 360 and Playstation 3)  – $34 each (a $25.96 savings)
8 p.m. One-Hour Guarantee:
Beats™ by Dr. Dre ® Solo Headphones – $114.95 (a $85 savings)
Straight Talk ® Galaxy Centura™ prepaid phone – $29 (a $70.88 savings)
RCA 7" Dual Core Tablet – $49 (special buy)
Walmart also plans to relieve some stress of the shopping spree by adding a new feature: wristbands. Before the 6 and 8 p.m. events, customers can stop by a designated line to get wristbands for a guarantee on certain items while they shop. A full list of these items can be viewed at http://news.walmart.com/blackfriday.
And what's Black Friday without some killer deals?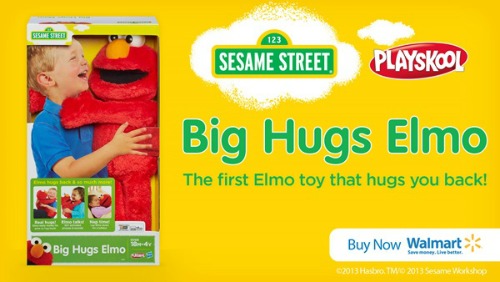 Some deals that Walmart is offering are:
Starting at 6 p.m., Nov. 28
700-thread count sheet set from Better Homes & Gardens® – $24.96 (special buy)
Licensed sleepwear for kids (Hello Kitty, Spiderman, Disney and Monster High) – $4.50
Kid's hoodies and jackets for $10
More than 100 video games priced at $10, $15 and $25 each
580 movies (including new releases) ranging in price from $1.96 to $9.96
Fisher-Price® 6-Volt Barbie™ Jeep or 6-Volt Hot Wheels® Jeep – $89 each (special buy)
Rubbermaid® 30-piece Easy Find Lids™ Storage Set – $6.92 (special buy)
National branded home appliances for $9.44
Garth Brooks Blame It All On My Roots Limited Edition Boxed Set – $24.96 (exclusive)
Big Hugs Elmo – $44 (a $5 savings)
Stanley® Rolling Tool Chest with 88-pc. Mechanical tool set – $89 (special buy)
Starting at 8 p.m., Nov. 28
VIZIO® 70" Class Smart LED 1080p HDTV – $998 (a $700 savings)
Samsung® 46" Class Smart LED 1080p HDTV – $497 (a $151 savings)
Element™ 40" Class LED 1080p HDTV – $178 (special buy)
Nabi™ 2 7" Tablet – $99 (a $80 savings)
Canon® T3 dsLR Bundle (75-300mm lens, bag and 8GB card) – $449 (special buy)
GoPro® Hero 3: White Edition – $199 with a $30 Walmart gift card
Monster® Headphones – $79.95 (a $50 savings)
Straight Talk® Samsung Galaxy S® III® prepaid phone – $299 (a $100 savings)
Starting at 8 a.m., Nov. 29
Apple iPhone® 5C ($45) and 5S ($189) with a $75 Walmart gift card; requires a two-year contract from AT&T or Verizon
Customers can save up to $127 per tire with Walmart's weekend tire in-stock guarantee
Keurig® K70 Platinum Brewing System – $169 with a $20 Walmart gift card
SodaStream™ Mega Bonus Kit – $79 with a $10 gift card (special buy)
Bostitch® 18-Volt Drill – $99 (a $50 savings)
Shatterproof Ornament 80-pack – $30 (special buy)
Also for the first time ever, Walmart is empowering its local stores through manager deals. These deals are lowered prices determined by the manager of any store and the demand for a product in the manager's store.  For details, customers must like their local Walmart Facebook page by visiting: www.facebook.com/walmart.
Don't feel like fighting the crowd? No Worries! Walmart is offering tons of deals online too, starting early Thanksgiving morning.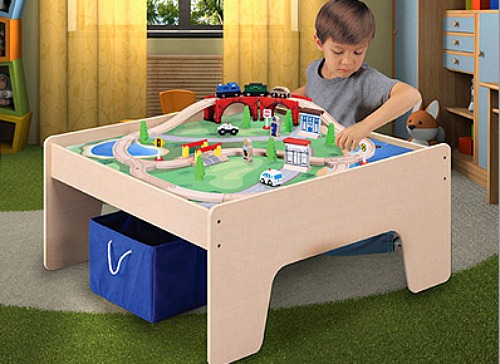 Some of the deals include:
Apple iPad® 2 with Bluetooth speaker and accessory kit – $349 (nearly $75 savings)
Kids' 3 Piece License Character Pajama and Robe Set (includes Disney, Marvel characters) – $14 (special buy)
Samsung® 40″ Class LED 1080p 60Hz HDTV – $379 (nearly $50 savings)
Proscan 7″ Tablet with Keyboard Case – $49 (special buy)
Wooden Activity Table with 45-Piece Train Set & Storage Bin – $49 ($20 savings)
Xbox 360™ with Camouflage Controller – $139 ($90 savings)
Happy hunting!