As part of my Wooden Pallet Compost Bin I'd love to send a $50 Walmart Gift Card to one of you! Thanks to EcoScraps for helping me do that!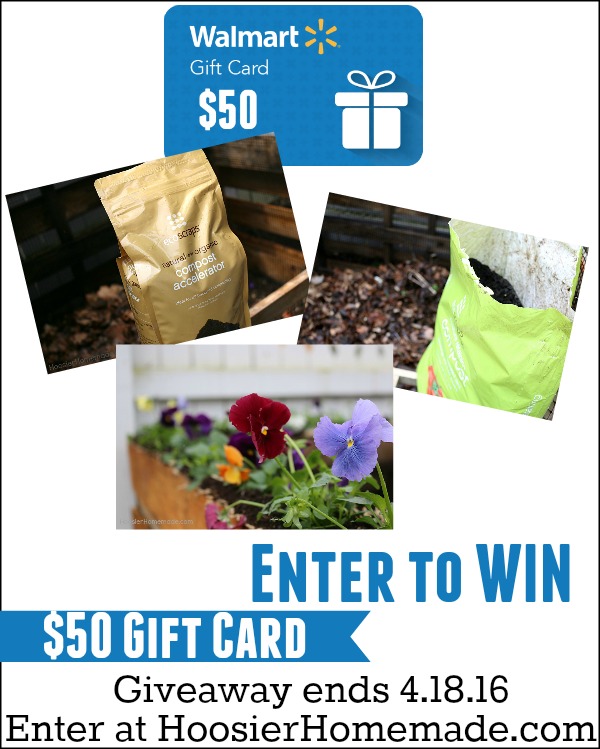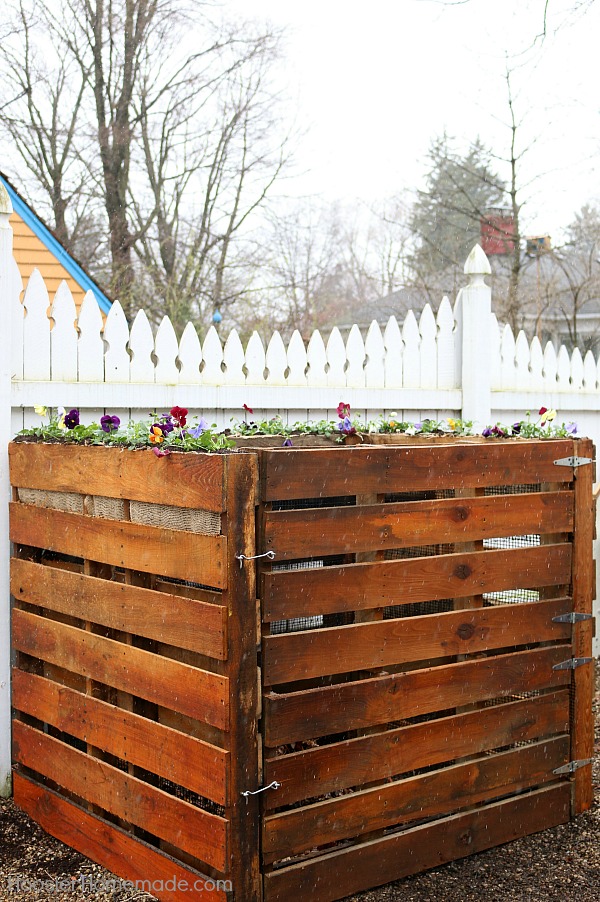 Would you like to learn how to build a wooden pallet compost bin? Head on over and check out the step-by-step instructions with photos!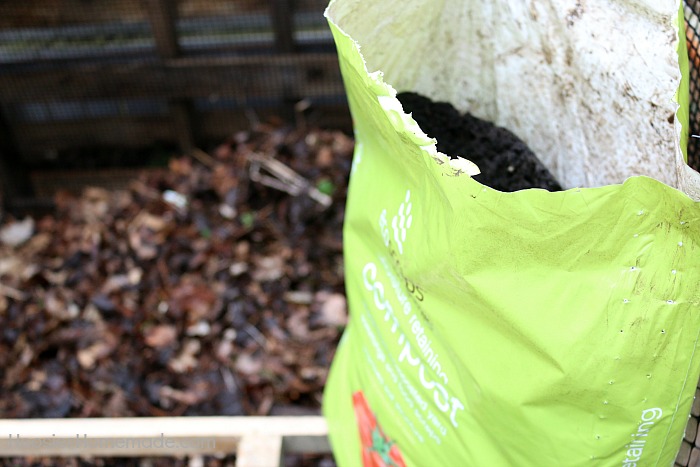 The EcoScraps story is intriguing, conceived by two college students at an all-you-can-eat buffet. In the United States, we waste 40% of the food produced, and they had the vision to turn the wasted food into EcoScraps. That is enough food waste to fill the Rose Bowl every day, which sits in landfills producing methane, which is 20 times more harmful than CO2.
Since 2010, EcoScraps has been working to be a part of the solution by reusing this waste and keeping it out of the landfills. We want to make sustainability mainstream. You can make a significant difference in the food waste crisis simply by changing shopping habits.
You probably didn't realize that bagged salad, for instance, is one of the #1 food wasted. I can attest to that, there's a package of it sitting on our kitchen counter waiting to be added to the compost pile right now. Consider buying bagged salads only on the days you plan to use them. it helps both the environment and your budget.
EcoScraps has gone beyond just making compost, you can also find their other products like Garden Soil, and Fertilizer. All available at your local Walmart.