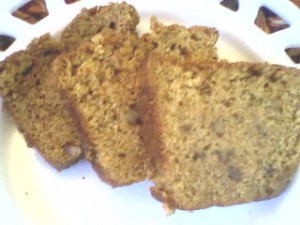 I was excited when Connie at Smockity Frocks asked my to write a guest post for her. Since Fall is upon us and we are celebrating Fall Fest all week, with great food, fun and giveaways.  I couldn't pass up sharing my Pumpkin Bread recipe.
I am hearing a little talk in blogsphere that there is a shortage of pumpkin. I haven't been to the store yet to grab any, but if you see some, you may want to latch onto it. $5 Dinners is reporting that because of last years weather, the pumpkin crop was not the best.
I hope you are enjoying the changing of the seasons, please visit Smockity Frocks for the recipe and these blog carnivals for more recipes.
~2nd Annual Bread Roundup hosted by Joy of  Desserts
~Ultimate Recipe Swap hosted by Life As Mom
~Family Recipe Fridays hosted by Vanderbilt Wife