Cheesy Garlic Bread – Sariachi – Chicken & Waffles – those are the flavors of the three finalist in last year's "Do Us A Flavor" Contest held by LAY's. Flavor inspiration can come from anywhere and you don't have to be a foodie, flavor expert or chef to be inspired.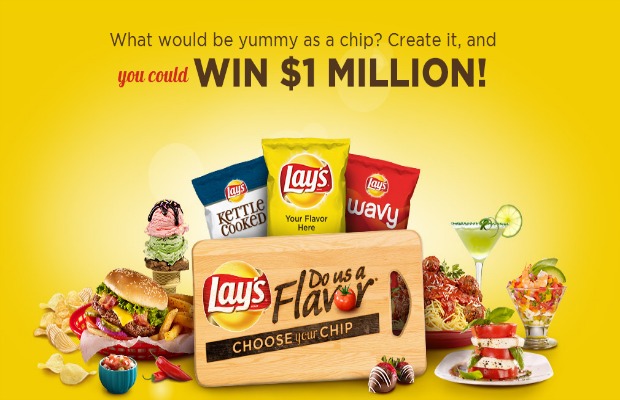 What inspires you? To be inspired myself, I recently visited the Frito-Lay headquarters with other Walmart Moms and had the chance to see first hand into the kitchens of their headquarters.
To show us how easy it is to be inspired by different flavors, the Frito-Lay executive research chef used our blogs for inspiration himself and came up with our lunch menu.
Hoosier Homemade with all of our cupcake recipes, inspired Chef Stephen to come up with an appetizer for us, Savory Chiliquille Muffins. with layers of pancake batter, a combination of chicken and sauteed vegetables with a little kick from TOSTITOS Chunky Salsa, made a delicious twist on a savory cupcake. We had the opportunity to create the recipes in the Frito-Lay Test Kitchen.
Next we enjoyed Speed Scratch Beef Stew Fritos Pie inspired by Frugal Upstate and her love for slow cooking. And then for dessert, inspired by Classy Mommy, a delicious Summer Berry Granite Parfait with layers of Fruit Granite and topped with yogurt.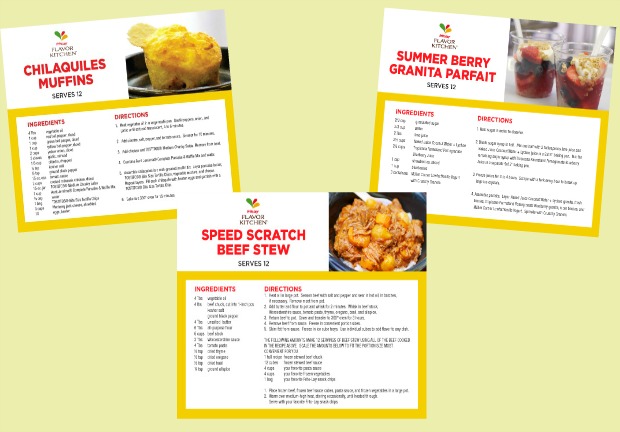 Last year chip lovers were jumping up and down with excitement for the LAY's "Do Us A Flavor" contest!  Fans offered nearly four million potato chip flavor ideas in hopes of winning the contest and the $1 million grand prize.
Three finalist flavors were selected and LAY'S Cheesy Garlic Bread flavored potato chips were voted America's favorite and the flavor's creator Karen Weber-Mendham took home the grand prize.
That was just the beginning because once again this year, the "Do Us A Flavor" contest is back and bigger than ever!  Not only do fans have the chance to once again submit their flavor ideas for a chance at a $1 million grand prize, but they'll be able to choose from three potato chip forms as well, LAY'S Original, LAY'S Kettle Cooked or LAY'S Wavy. Also new this year, LAY'S and a panel of experts will pick and launch into market four finalist flavors instead of three, giving consumers even greater odds at winning the contest grand prize.
Submissions are open from now through April 5. Walmart shoppers can submit their flavor suggestions on www.walmart.com/dousaflavor. To submit, fans will be asked to provide their name, flavor name, up to three possible ingredients, chip style(s) and a 140-character description or inspiration for their flavor.
A judging panel made up of chefs, foodies and flavor experts will narrow down the contest and the four finalist flavors will then be fully developed by Frito-Lay's culinary experts and unveiled in Summer 2014. From there, it will be up to fans to vote for the finalist flavor they want to see stay on. The winning flavor, determined by fan votes – will be revealed in November 2014.
What inspires you? Would it be yummy as a chip? Visit www.walmart.com/dousaflavor to enter for your chance to win now!
See official contest rules for details