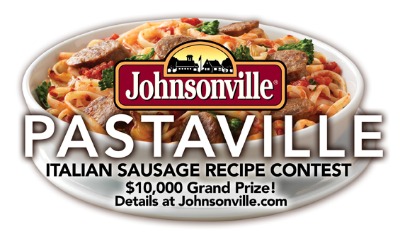 How would you like a chance to win $10,000 in cash, second-place will receive $3,000 or even $2,000 for the third-place winner??
We all love Johnsonville Sausage, why not add it to pasta for whole new flavor.
"Using Italian Sausage instead of another protein like chicken or beef can add great flavor to your favorite recipes," said Bob Fitzgerald, Johnsonville brand manager. "The great thing about our Italian Sausage is that it has the perfect blend of spices and seasonings right in the meat, so it's a really
easy way to take your favorite dishes to the next level."
Here's a recipe to get you started…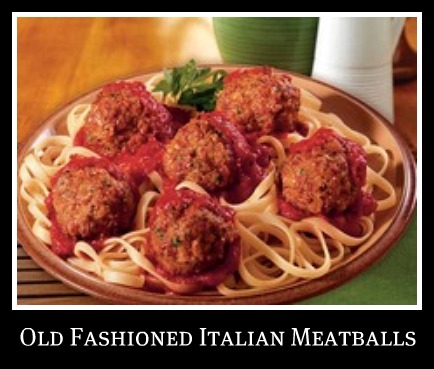 Print
Old Fashioned Meatballs Recipe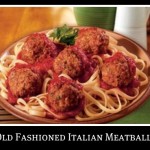 Old Fashioned Meatball recipe from HoosierHomemade.com.
Ingredients
1 medium egg
1/4 cup milk
1/3 cup dry breadcrumbs
1 pkg. (16 oz.) Johnsonville® Italian All Natural Ground Sausage
2 Tbsp. olive oil
Instructions
In a large bowl, combine the egg, milk and breadcrumbs.
Let stand for 3-4 minutes or until liquid is absorbed.
Add sausage; mix well.
Shape into meatballs.
In a large skillet, sauté meatballs in olive oil until golden brown and no longer pink.
Serve meatballs with your favorite sauce and pasta.
For more recipe ideas and inspiration, visit Johnsonville
For full details, rules and regulations for the Pastaville recipe contest, visit Johnsonville Pastaville!!
Disclaimer: This is a sponsored post…Johnsonville sent me some goodies in exchange for sharing this contest with you.