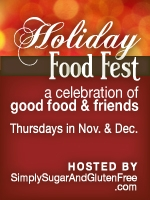 The Holidays are upon us. Only a few weeks until Thanksgiving and about 7 weeks until Christmas.  What are you planning to cook and bake?
Do you need some inspiration for a new dish? Well, you have come to the right place. For the next 6 weeks, every Thursday, 5 other fellow bloggers and myself are hosting the first ever, Holiday Food Fest. Thanks to Amy, from Simply Sugar & Gluten-Free for coordinating the festival! 🙂
Today, I'm sharing a Thanksgiving Fall Dessert with you, that is quick, easy and can be made ahead and frozen.
Frozen Pumpkin Mousse Pie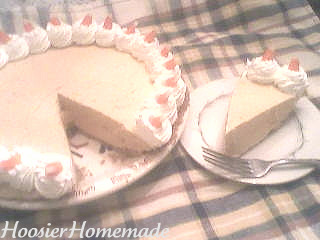 While talking to my good friend and Pampered Chef, Director, Lorrie, about a prize for the giveaway, she suggested the Pie & Tart Cookbook.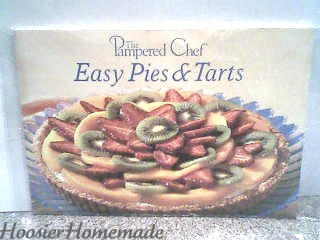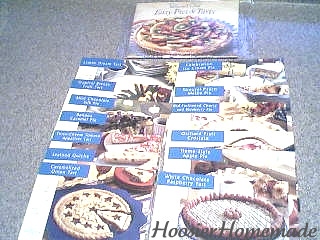 When she let me borrow a copy of the cookbook, I found this recipe and new it was a perfect fit to share with you.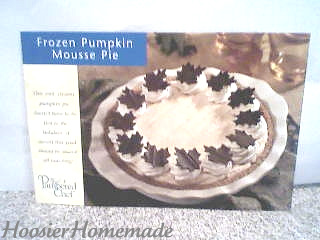 Ingredients for Crust
1 1/2 c. finely crushed graham crackers
1/4 c. Brown Sugar
6 T. Butter or Margarine, melted
Ingredients for Mousse
1 can (15 oz) solid pack pumpkin
2 T. Pantry Cinnamon Plus Spice Blend (I used Pumpkin Pie Spice)
1 jar (7 1/2 oz) Marshmallow Creme
1/4 c. Brown Sugar
1 (8 oz) container frozen whipped topping, thawed
Additional whipped topping for garnish
Candy, chocolate leaves, cookies or other goodie for decoration
Directions for crust
In food processor, crush graham crackers until fine.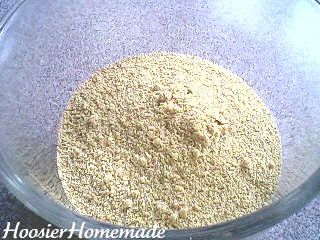 Add brown sugar and melted butter, combine and press into pie plate. Bake at 350 degrees for 10 – 12 min. Let cool.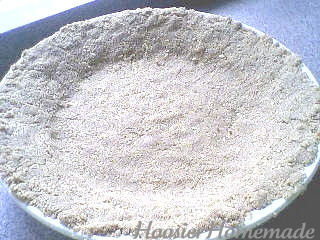 Directions for Mousse
In bowl, combine pumpkin, spice, marshmallow creme and brown sugar, whisk until smooth.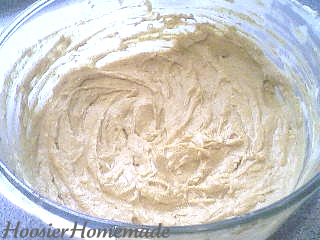 Fold in whipped topping and spoon into crust.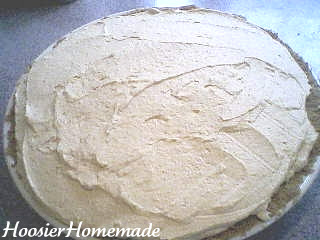 Freeze at least 4 hours or until firm. Decorate with additional whipped topping. Serve immediately.