Welcome to our third week of the  Holiday Food Fest! If you missed the last two weeks, I shared my Pumpkin Mousse Pie and Veggie Twist.
Today, we are sharing Gifts of Good Taste over at Cents to Get Debt Free. Do you bake or make your own gifts for the Holidays? Since I bake every week, and often share with friends, I haven't, in the past, done alot of baking for the Holidays. But this year, I have some great motivation, my blog and my fellow bloggers.
My plan for family this year is to bake and create several homemade items and assemble them in a basket. Today I'm sharing several Quick Bread recipes with you, including this yummy Banana Bread.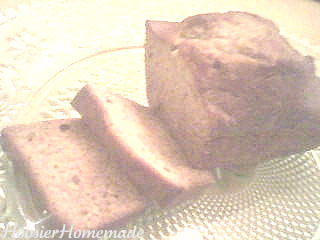 Ingredients:
2 c. less 2 T. Flour
1 c. Sugar
1 t. Baking Soda
1/2 t. Salt
1/2 c. Oil
2 Eggs
3 Very Ripe Bananas
1 t. Vanilla
1/2 c. Nuts (optional)
Directions:
Sift and mix together dry ingredients. Add oil and eggs, one at a time. Beat after each addition. Add mashed bananas (I put my bananas in the food processor) and vanilla. Fold in nuts , if desired. Pour into pans, bake at 350 degrees, 1 hour for large loaf and about 40 minutes for mini loaves.
Some other great quick breads that you may like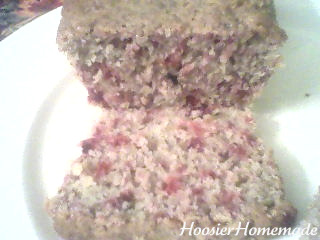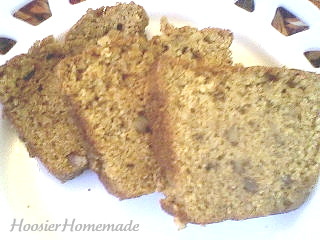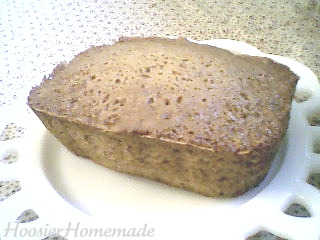 Some other goodies that I plan on including in their baskets are
~Apple Butter and Homemade (Bread Machine) Bread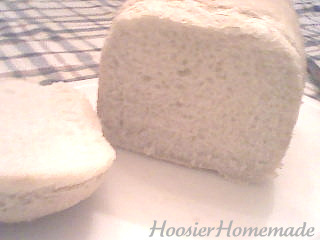 ~Pretzel Rods dipped in chocolate  (with Christmas sprinkles though)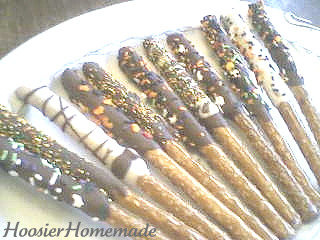 I am also planning on starting a new tradition this year, I will be delivering Cinnamon Rolls and Hot Cocoa Mix, on Christmas Eve, to our friends, so they can enjoy a yummy Christmas morning treat. I will be sharing those recipes soon. But here's a picture to tempt you of the Cinnamon Rolls I made using The Finer Things in Life recipe.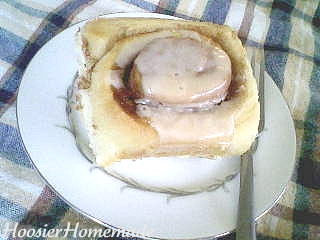 Need some more ideas for Gifts of Good Taste Giving? Head on over Cents to Get Debt Free.
Update: I'm updating this post to include my Edible Ornaments and join in the fun at the Christmas Bash hosted by TaterTots and Jello.