Many moons ago, my husband and I made these firecrackers. I had not used them for several years and they were in desperate need of re-painting.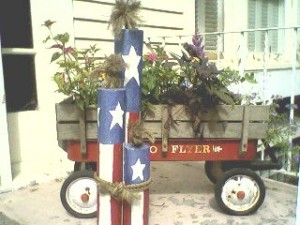 We started with a round timber, and Doug drilled a hole in the top. We used a hot glue gun to add the rope.
Now, over the years the rope became fraid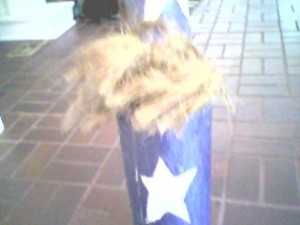 So, I took some clear nylon thread and wrapped it around the rope to give it more substance.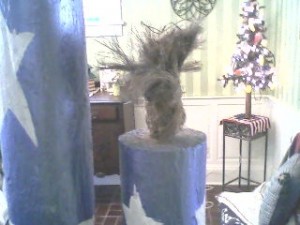 Nick, my middle son had re-painted them for me and I touched them up. And put them on the front porch with a wagon full of plants.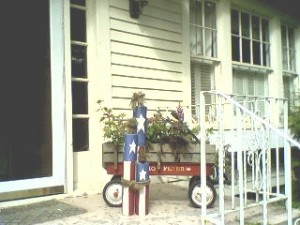 For more great blog carnivals, please visit:
~Tackle It Tuesday hosted by 5 Minutes for Mom
~Talk About Tuesday hosted by The Lazy Organizer
~Tightwad Tuesday hosted by Raising 4 Godly Men