Well, this is it…Day 12 of the Cookie Series…and for the Grand Finale…
Edible Ornaments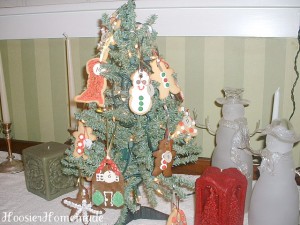 These Edible Ornaments were such fun to create. For the Gingerbread cookies, I started with the recipe I used for the Gingerbread Men I made on Day 8. And for the Sugar Cookies, I headed on over to Domino Sugar website, where they have lots of fun ideas for gift giving, among my favorites were these Edible Ornaments.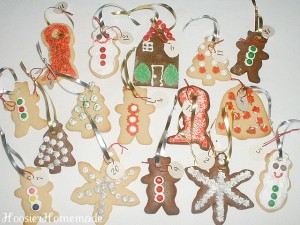 After baking the cookies, I used a straw to make the hole in the top for the hanger. Be sure to make the hole immediately after they come out of the oven, it's easier that way. I used the Royal Icing recipe that I found from Bake at 350, she has amazing cookies.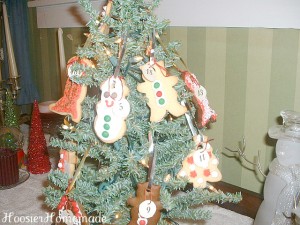 I chilled them for awhile to set the icing, then strung ribbon through the hole for a hanger.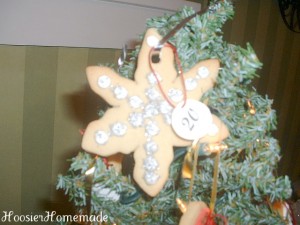 Now, I suppose you are wondering why I have numbers on them. My very creative son, Andrew, came up with the idea of making them into Advent Cookies, and eating one each day before Christmas. I know Advent has already started, but this would be a fun idea to stash away for next year. I printed the numbers off the computer onto scrapbook paper, used a quarter for a pattern for the circle and tied them on with embroidery floss. And for this year, you can still make the cookies and ornaments to share with friends and family. They would be especially cute with a picture of your children, it would make a great grandparents gift.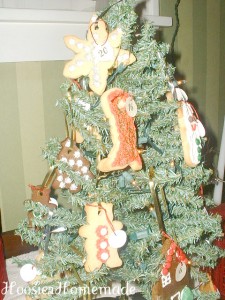 A special Thank You to Domino Sugar for sending me a $20 Gift Card to buy the supplies for these adorable Edible Ornaments.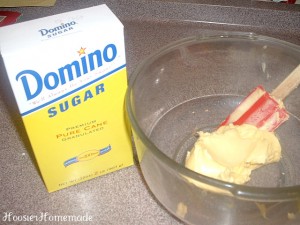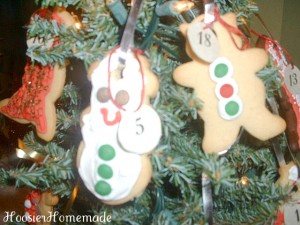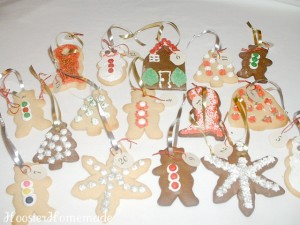 Now comes the time for you to share your cookies. Here is a list of all the cookies I shared in the last 11 Days…
Day 6 ~ Peanut Butter Layer Bars
Day 7 ~ Sugar Cut-Outs (Drop-In & Decorate Donation)
Day 11 ~ Whoopie Pies with Peppermint Filling
Please link up with your cookie recipe post, not to your homepage. Feel free to link up as many recipes as you like. And include a link back to this post

Thanks so much for joining in the fun!