For this week's Frugal Friday tips, I would like to share with you a few things that I do on a daily basis to save money and be frugal.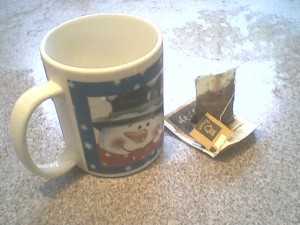 I use a tea bag for 2 days. I just set it up on top of the microwave after the first use and save it for the next day.  I don't like my tea very strong, so that does make a difference.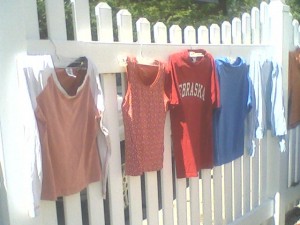 Next I hang our clothes outside to dry. I don't have a clothes line yet, so I put the clothes on hangers that have swiveling necks.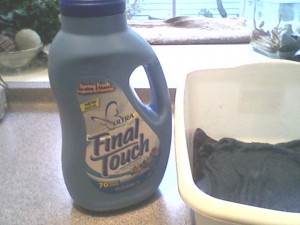 When I'm not able to hang the clothes outside, I still use the dryer, but I don't use dry sheets. I got this little tip from Amy at MomAdvice, and it works great. I bought a cheap bottle of laundry softener, then I soak a wash cloth in the softener and hang it out to dry. It lasts usually about a week for me, but I do tons of laundry, about 20 loads.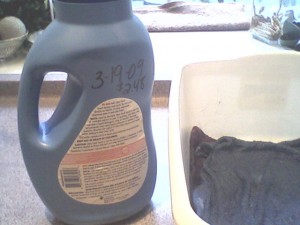 You can see by this picture that I paid $2.48 and started using this bottle of softener on 3-19-09, and I still have some left.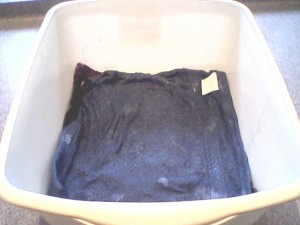 By trial and error, I learned what is easiest for me. First, and most importantly, use a wash cloth that is a different color than any of your regular towels and wash cloths. It's much easier to spot when you take the clothes out of the dryer. Secondly, use a large enough tub to soak the wash cloth in. I started with an old whipped topping container and it was just too small. And third, do a couple at a time, so you have one to use while the other is drying, because it does take a couple days to dry.
For more Frugal tips please visit: