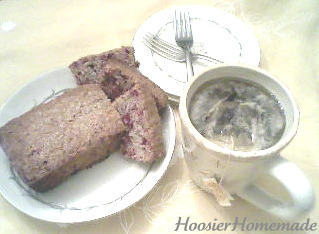 Pour a cup of tea and come join me for a slice of Cranberry Bread
This recipe comes from my Grandmother.  I've made it hundreds of times, and always enjoy the sweet and tangy taste of the cranberries.
It's a mainstay quick bread for the Fall season and into the holiday season.
The bread goes together very quickly, and is nice because it doesn't take alot of ingredients either.
Ingredients:
2 c. Flour
1 c. Sugar
1/2 t. Salt
1/2 t. Soda
1 1/2 t. Baking Powder
1 egg, slightly beaten
1/2 c. Orange Juice
2 T. Butter, softened
2 t. Hot Water
1/2 c. Nuts, chopped finely
1 1/2 c. Cranberries, chopped finely
Directions:
Sift and set aside: flour, sugar, salt, soda and baking powder.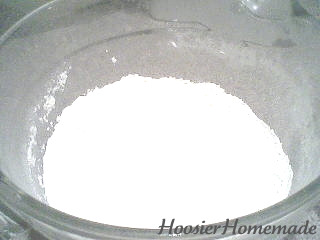 In large bowl, slightly beat egg,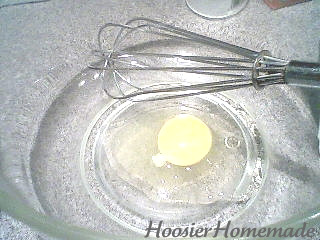 Add juice and butter, mix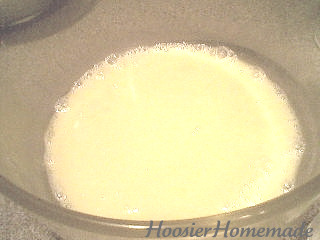 Add dry ingredients to wet ingredients. Mix well.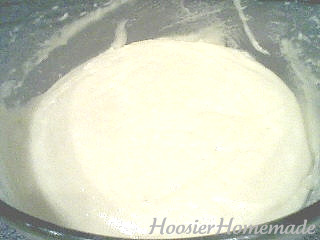 Chop cranberries in food processor. I used frozen berries, I buy them when they are on sale and freeze them whole. It makes quite a noise when you chop them frozen, but I like the moisture it gives the bread.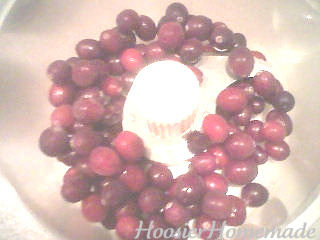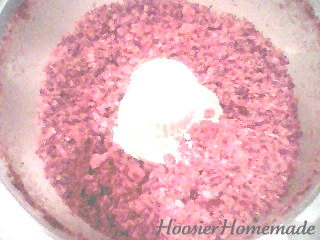 Mix in water, nuts and cranberries. As with all quick breads, don't overmix, just combine ingredients.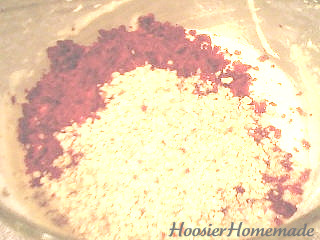 Pour into prepared bread pans.  I use a Pampered Chef mini loaf pan, but you can also bake the bread in a large loaf pan.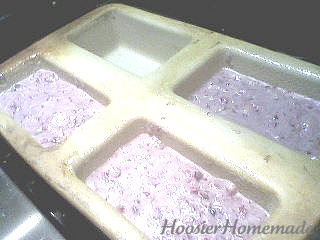 This picture makes the bread look a little purple, and it is a little bit, but don't be alarmed, it will bake up just fine.
Bake at 350 degrees for about 30 min for small and 60 min for large. Or until a toothpick comes out clean.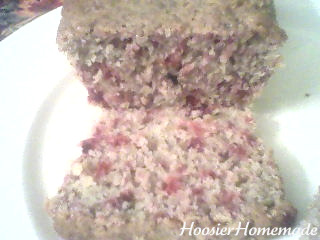 For more great recipes, please visit:
~Vintage Recipe Thursday hosted by Joy of Desserts
~2nd Annual Bread Roundup hosted by Joy of Desserts
~Foodie Friday hosted by Designs by Gollum
~Food on Fridays hosted by Ann Kroeker
~Recipe Swap hosted by The Grocery Cart Challenge
~Ultimate Recipe Swap hosted by Life As Mom