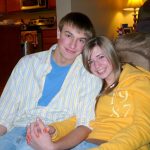 Yesterday, my middle son had the pleasure of celebrating 6 months of his relationship with his girlfriend.  One of the life lessons I am trying to teach my boys is that you need to give from your heart, not your wallet.  Nick accomplished just that.
Here is a list of the gifts he gave to his girl…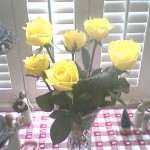 6 yellow roses                     5.35
Baby's breath for roses    2.14
2 picture frames                 2.14
1 printed photo                    .20
gift bag                                   1.00
scrapbook paper for backing  -0-   (found in my stash)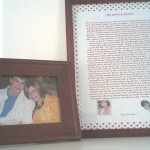 stuffed penquin                     -0-   (found in my stash)
Letter he wrote to her              Priceless
Total cost for gifts                       10.63
She was, needless to say, absolutely thrilled with her presents.  And I was thrilled with the lessons we all learned.
Please visit LifeasMom and Biblical Womanhood for more Frugal Friday posts.