Please visit We Are THAT Family for more great Works For Me Wednesday inspiration.
I would like to share with you how I made my coupon binder.  I know alot of you already have a coupon binder, but maybe you can grab an idea or two from mine to make yours better and easier to use.  I used items that I had on hand, improvised and made it work for me.
First, I started with a binder that has a zipper, Consumer Queen suggests that you use this type of binder, so that if you drop it, your coupons won't go flying everywhere.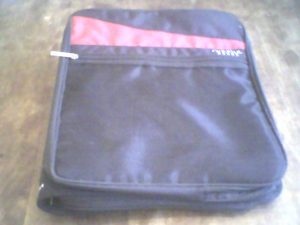 Then I divided my coupons by category and typed out labels for the page dividers.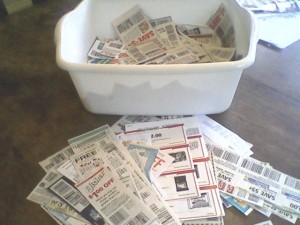 The categories that I use are…
Breakfast-Dairy-Dishes-Drinks-Frozen-Hair-Laundry-Lotion-Paper-Pantry-Pet Food-Snacks-Store-Toiletries-Toothpaste
I used plastic baseball card dividers to put the coupons in. And this is how it turned out…