Recently, while we were having dinner, Kali was lying, oh so carefully on the very edge of the Hoosier cabinet.
And, yep! You guessed it! She feel off with a load thud on the floor.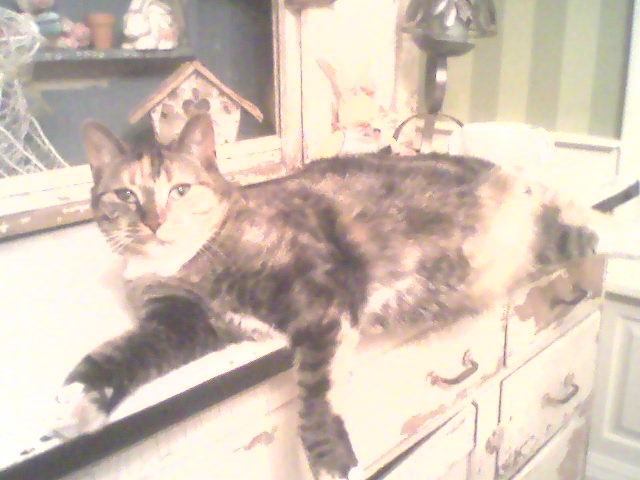 Don't miss more Wordless Wednesday posts at 5 Minutes for Mom, Mom of 3 Girls, The Not-So-Blog Blog, The Newlyweds,    Life Down Our Lane and Go Graham Go.