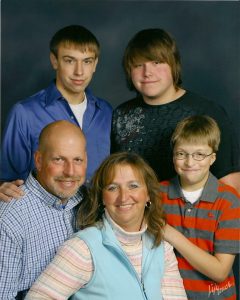 February 26, 2009
I am so extremely excited! Today is my very first post on this blog. I'm glad you have visited, hope you return often and enjoy your stay.
I would like to introduce myself, I'm Liz Latham, I was born, raised and still live in Northwest Indiana.
I'm a wife, Mom to 3 boys, chef, baker, HME (Home Management Executive), collector, organizer, decorator, sewer, crafter and all around, "Hoosier Momma."
I have been married for a little more than 20 years, and our boys are 17, 15 and 11.
I will be sharing with you about life in Northwest Indiana, Frugal Living, Cooking, Baking, Decorating, and lots, lots more.