Welcome! We are excited that you are inspired by the recipes and projects we share!
We are on a mission to help you build lasting memories with your family!
Some of my favorite memories are not big, crazy holiday where we ran non-stop, drove to every family member that invited us, or had no time to even talk to each other. ⁠
It's the small things – like Love Buckets on Valentine's Day, Countdown Bags on New Year's Eve, a Meatloaf shaped like a Jack O' Lantern and YES, decorating cupcakes with the kids!
THIS is why I am on a mission – why I want to help YOU build those special memories with your family as well! ⁠
BUT here's the thing my friend – we are busy, EVERY.SINGLE.PERSON is busy – so let's simplify these special days.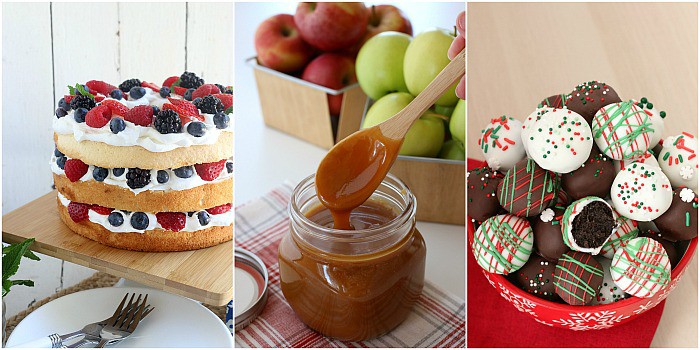 I am passionate about making the ordinary look amazing, and I'm here to help you do the same! BUT we are keeping it simple and easy, okay?
For example, in the photo above – the cake with cream and berries, it's a store bought Angel Food Cake that is dressed up.
The Caramel Sauce? It's has only 5 simple ingredients, takes only 10 minutes and you do NOT need a candy thermometer to make it.
And the Oreo Balls – they are sweet treat for Christmas that has only 2 ingredients plus the chocolate coating. You can easily make them for any holiday.
These recipes and thousands more are waiting for you BUT I'm sure you are wondering –
what do recipes and crafts have to do with building memories?
I bet you have family recipes that are favorites and you make them every year for the holidays. Am I right?
Maybe it's the special turkey you serve at Thanksgiving, or the pumpkin pie. Or maybe like our family, every special occasion we are together, there is always a Cheese Ball.
Whatever you and your family love, I'm guessing there are special memories tied to it.
However, it's not just food that bring us together and help create those memories. There are fun projects that you can do as a family.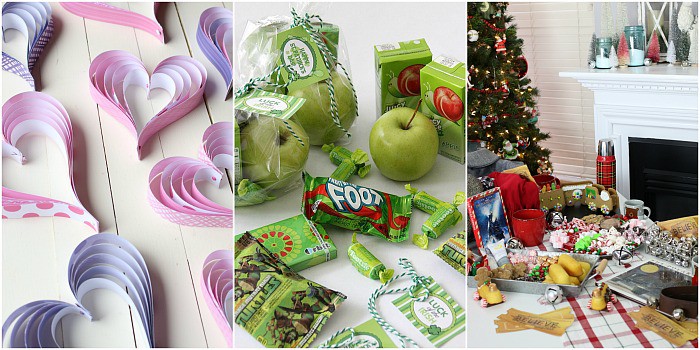 Paper Hearts for Valentine's Day, St. Patrick's Day Treat Bags or maybe a Polar Express Movie Night would be fun to do.
Building lasting memories doesn't have to be difficult or complicated and Hoosier Homemade is committed to offering you simple and easy recipes, ideas for your home, holiday inspiration, and creative crafts that you and your family will love. With Hoosier Homemade on your side, you can start building long-standing traditions and lasting memories with your family without spending a lot of time or money.