It's time for the Van Camp's Baked Bean Showdown! You can read all about how yours truly is the Queen Judge/Referee.
I baked both bean recipes in the crockpot, making sure they were cooking the same. Then, we set up a Baked Bean Showdown for the boys to judge which bean they liked better…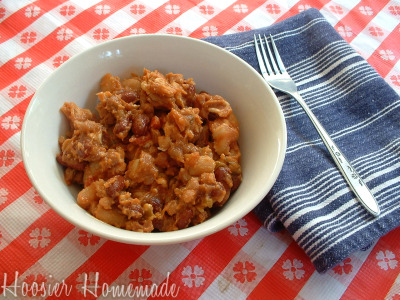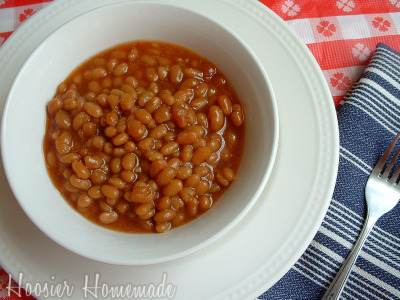 Now, I'll have to tell you…we liked both of the beans. Tricia's Baked Beans won with the boys, but they are more traditional.
Amy's Baked Beans were a hit with my husband. He said that he liked the flavor of Amy's beans and would like to try them again, but bake them in the oven instead of the crockpot. And that, Tricia's Baked Beans were great for Beans & Weenies.
Either way…it was tons of fun! You can enter your Showdown and win a $50 Gift Card!