I recently had the opportunity to review some of the Udi's Gluten Free Food. Even though I'm not Gluten Free, I was curious to give them a try. I have often wondered about the gluten free products and how they taste.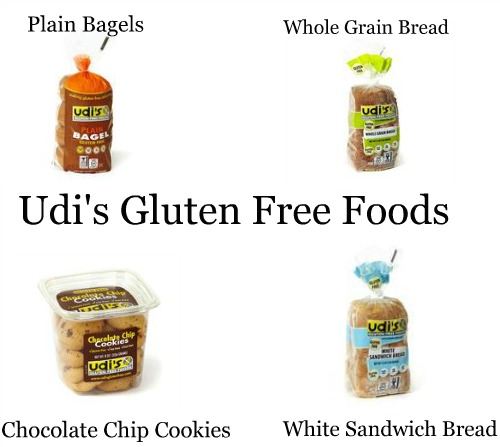 I received the Plain Bagels, Whole Grain Bread, White Sandwich Bread and Chocolate Chip Cookies. I was quite surprised! They were all really good! My favorite…the cookies, of course! I'm actually not a huge bread lover, but I do enjoy bagels in the morning for a quick breakfast.
And even though I don't usually buy or eat Gluten Free products, I will definitely buy the cookies again. Doug and I actually were fighting over the last one in the container.
Udi's Gluten Free Foods are now available at Walmart. They will carry 5 of Udi's best-selling products (soft white bread, soft whole grain bread, plain bagels, chocolate chip cookies, and pizza crust) in the bakery department. To see if there is a Walmart near you that carries Udi's, enter your zip code into the store locator.
Learn more about Udi's Gluten Free Products, grab a coupon and join in the conversation! Visit Udi's Facebook page to share their products with your friends…it's FREE!

Disclosure: This is a compensated post. As always, the opinions are always my own.