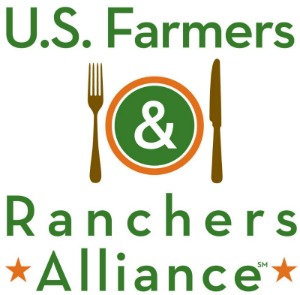 Whether you live in the city, suburbs or country their is one thing we all have in common, we all need to eat and all depend on American farmers and ranchers to supply us with the food we consume daily.
I know there are many questions that you all have about the food you feed to your families, but who do you go to for answers? Wouldn't it be nice to get the answers to your questions from the people actually growing the food we eat?
Now you can get your answers direct from those who are on the front lines of agriculture working everyday, the U.S. Farmers & Ranchers Alliance website FoodDialogues.com and Facebook page.

Are you concerned about where your food comes from? Here are a few of the questions on U.S. Farmer and Ranchers Alliance Food Dialogues that I found interesting…
Due to marketing tactics, most consumers do not have an accurate perception of where their food comes from. What steps are you taking to improve transparency so that consumers know what kind of operation they are supporting with their dollars?
How are America's farmers and ranchers addressing concerns about animal welfare particularly in factory farms?
Runoff from commercial fertilizers can endanger our water resources. What standards, if any, does the agricultural industry use for fertilizing commodity and other crops? How does the industry work to offset damages to the environment caused by commercial fertilizer runoff?
American farmers and ranchers are just as concerned with protecting the environment as you are, after all it is their livelihood at stake if they don't. They are more tech savvy then most people and use technology to help them produce their products at an affordable cost while using the best practices available to them.
Here are a couple farmers discussing how they want to help you…
The U.S. Farmers & Ranchers Alliance want to get YOU involved! They are also offering a giveaway to one lucky Hoosier Homemade reader!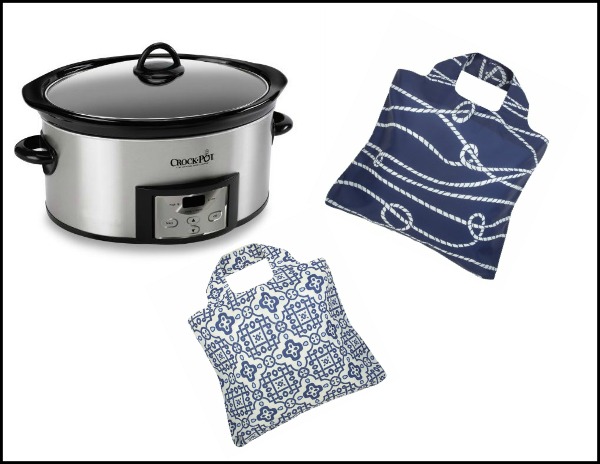 GIVEAWAY CLOSED –  Check the Giveaway Winners Page
GIVEAWAY GUIDELINES:
One lucky Hoosier Homemade winner will receive a Prize Pack including a Crock-Pot Programmable 6-Quart Slow Cooker and 2 reusable designer shopping bags from Envirosax, valued at $68.
Giveaway open to US residents only
Entries only accepted on this page. Facebook and Twitter entries do not count.
If you are reading this in email, please comment on the post.
Giveaway will remain open until Friday, April 13, 2012 at 10 p.m. CST. Winner will be chosen at random, notified by email and will have 48 hours to respond.
REQUIRED ENTRY:
What concerns you about where your food comes from?
OPTIONAL ENTRIES: Please leave a separate comment for each entry
 Disclosure : I did not receive the giveaway prize, but I did receive compensation for this post. All opinions stated are my own.