I've decided to combine todays post with Thursday Thirteen over at Happy to be @ Home, and Things I Love Thursday hosted by The Diaper Diaries.
1.  First and foremost, I love my family, my husband, Doug, and boys, Andrew, Nick and Casey.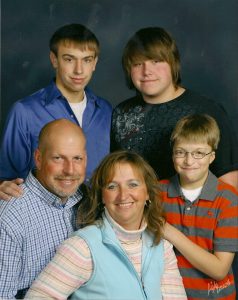 2. I love my home. I love the decorations that I have collected over the years.
3. I love baking. I have said it before and I will probably say it a million more times, I would bake every day, all day if I could. Maybe someday I will become a pastry chef, I would love that.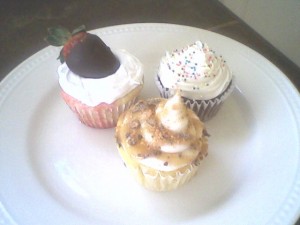 4. I love my kitchen. I love the appliances and the open cupboards.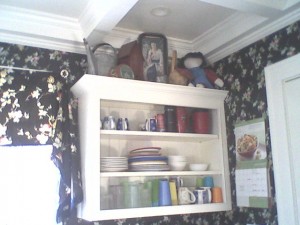 5. I love our pets. Rocky, our dog and Kali our cat.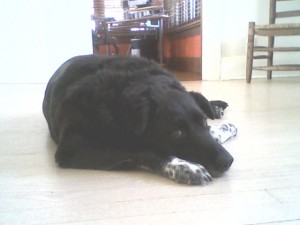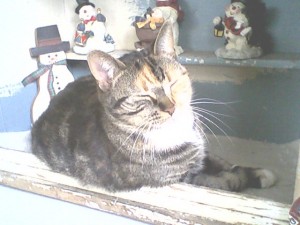 6. I love sports, especially baseball, and watching my boys play.
7. I love sewing and crafting.
8. I love flowers, especially Spring flowers, tulips, daffodils, lilacs.
9. I love my friends, they are great listeners and always there for me.
10. I love my collections. Cookie cutters, tea pots, and antique kitchen utensils.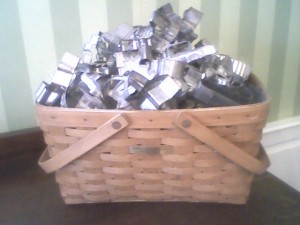 11. I love hosting parties, especially on the holidays.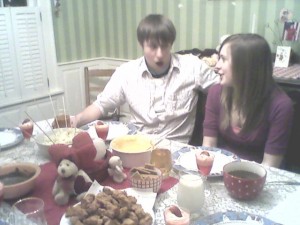 12. I love cleaning and organizing, at least most of the time. I know, I'm strange.
13.  And last but not at all least. I love blogging.  I'm very new to this, but I'm totally addicted and having a blast. I have met so many cool ladies (you will meet some of them next week) that are so very talented.
Thanks for hanging around, I know this has been a long post.