Here at Hoosier Homemade we help you create a home and life you love and to provide easy and actionable ideas that will make you a hero to your family.
Do you sometimes feel like running your home is a struggle? Or there aren't enough hours in the day to accomplish everything you want to do? Well, I am here to tell you that you are doing a great job, but if you want some more ideas, tips, and strategies,  The Ultimate Homemaking Bundle is for you!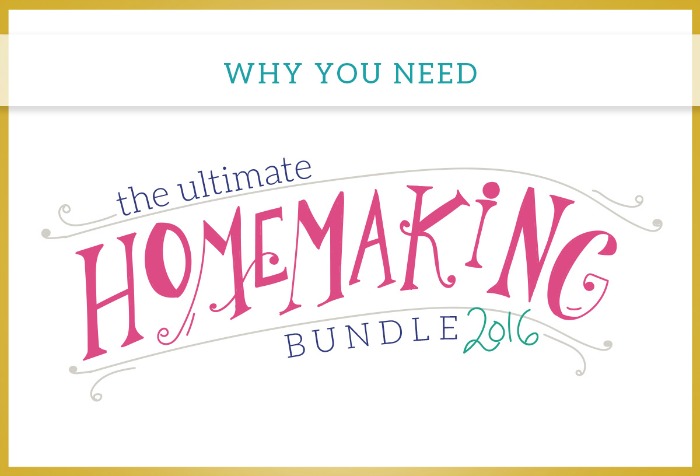 This Bundle of ebooks, courses, and printables  is for sale from April 27 – May 2nd and includes 93 (!!) difference resources to help you out! They are broken down into categories of Budgeting, DIY / Homemade, Faith, Holidays & Special Occasions, In the Kitchen, Marriage, Motherhood, Organizing & Systems, Recipes, Self-Care, & Working at Home- woo, that is a lot! The bundle is worth over $1000 (plus $300 in bonus offers- those are at the end of this post!), and you pay…. $29.97. What? That is crazy!
Out of the 93 books, the 6 below are my favorites for our readers. But let me tell you- it was so hard to pick! There are so many good resources and definitely something for everyone!

Thinking Outside the Gift Box by Lauren Lanker- I love coming up with fun gift ideas that are a little different. Having a whole book of different ideas is such a wonderful idea!
Heavenly Homemaker's Guide to Holiday Hospitality by Laura Coppinger

– I love to host holidays and events… but sometimes things can get a little crazy. This guide has great advice!

Cake Stand by Quinn Veon- You guys know I love me a good cake or cupcake. This book has over 30 recipes using farm fresh ingredients- count me in!
Family Systems: How to Automate Your Housewife Life by Hilary Erickson – I love to read about how other women tackle all of the day to day tasks we all have, and especially how they are able to automate them!
Miracle Dough by Tiffany Edwards- I really want to get into baking more bread- and this seems like the perfect start. An easy 5 ingredient, 30 minute recipe that can be made into all kinds of thing!
Coloring Books!! There are a few of these included with the bundle. I am so excited to get out my markers and colored pencils and try them out.
Ok guys, those are only 6 out of the 93 books that this bundle offers. That comes out to less than 40 cents a book- that is just insane! Oh and I mentioned there are freebies that come with this offer as well- here they are!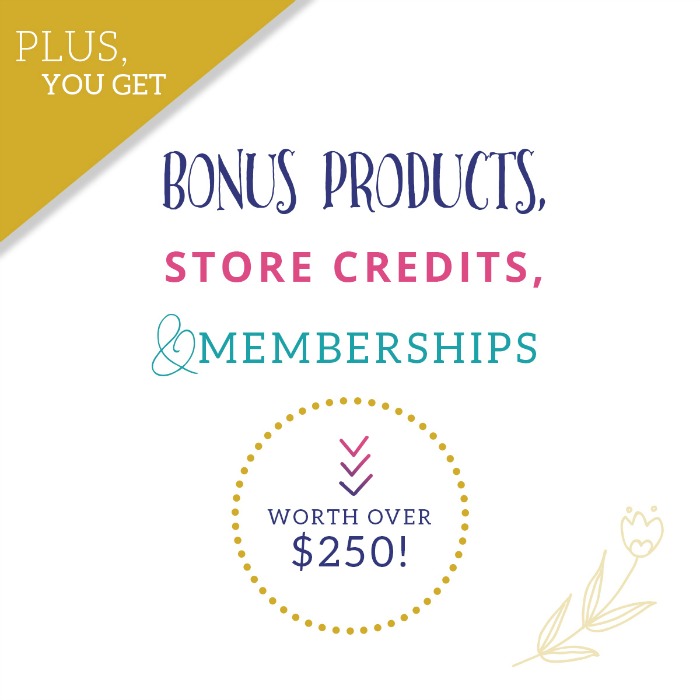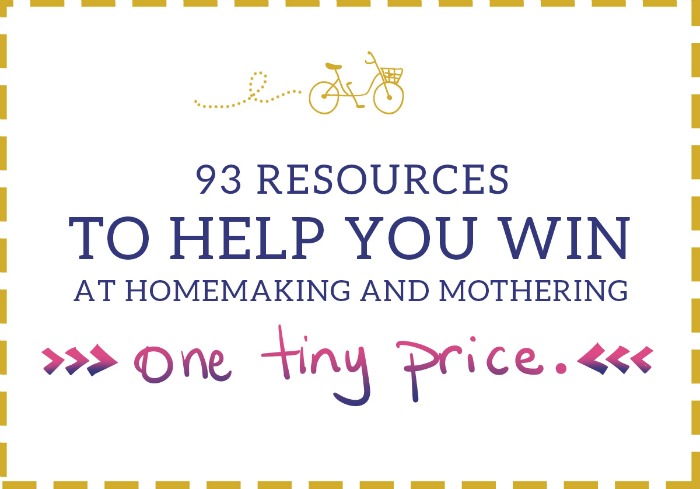 Ok, you only have until May 2 to pick up your copy. Think of it this way- you will be set with reading material for the whole summer and ideas to implement for your family for the whole year!