If only our cats could talk. What would they say? Would they tell us how much they love us? Or how much they love their treats? Well Temptations is about to find out.
Temptations is hosting a new sweepstakes where contestants post pictures of their cats with a funny quote of what the cat would say. In return, you could win free Temptations Cheezy Middles cat treats for a whole year! To give you all ideas, I took some pictures with my cat and gave her a voice of her own.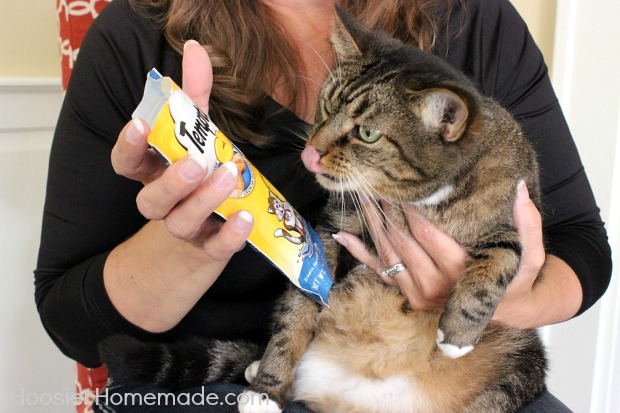 "Yummy yummy, get in my tummy!"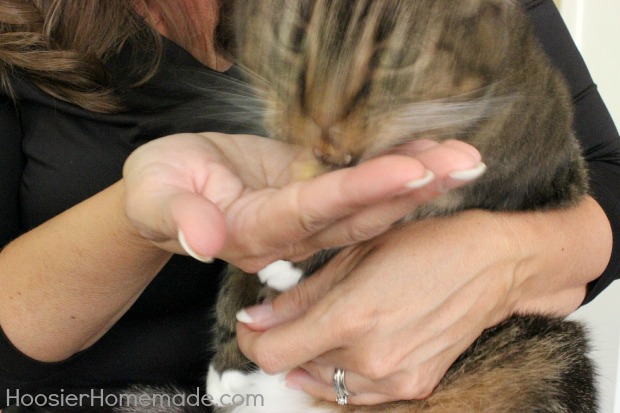 "Don't beam me up yet, Scotty! I haven't got my treat yet!"
One lucky reader will win a Temptation Cheezy Middles Prize Pack including three packs of Cheezy Middles treats, Cat Toys, and a $25.00 American Express gift card
Entries only accepted on this page. Facebook, Twitter or email entries do not count. Open to US Residents only.
Please note that if you are enjoying this post via email subscription or in a reader, you will need to visit the blog to enter