It looks like John Grisham is at it again. 24 years ago, John Grisham captured the reading attention of many people with his acclaimed novel A Time to Kill, a courtroom thriller in which lawyer Jake Brigance defends a black man who killed 2 white rapists; and now Jake is finally back on another case in Sycamore Row.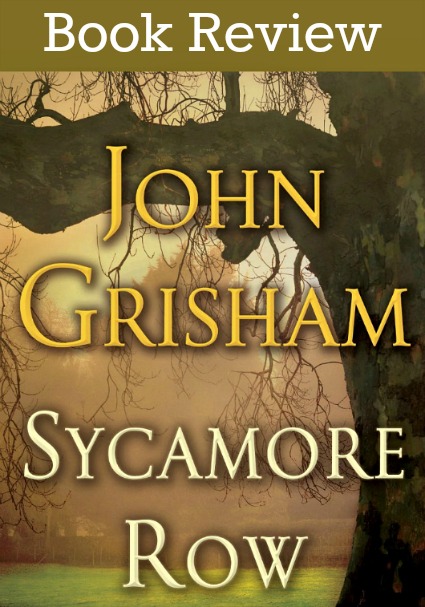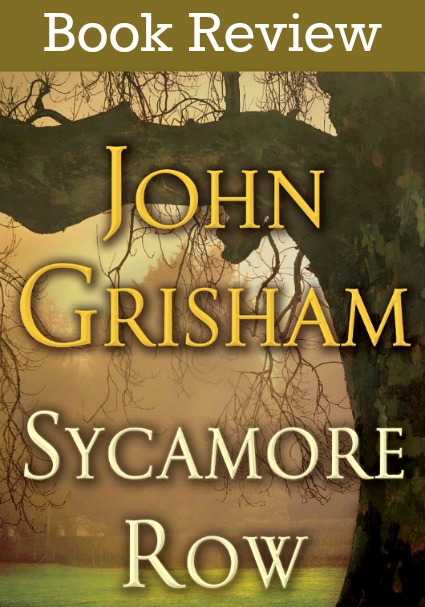 This particular case starts in 1988 with the death of one Seth Hubbard, who hangs himself from a sycamore tree after having fought cancer for a good while. But no, this isn't a who-done-it murder investigation, the true questions pop up in his newly made will. The will he makes shortly before his death nullifies all of his other wills and gives his 20 million dollar estate to his black caretaker, Lettie Lang, instead of his 2 adult children. Foreseeing the obvious controversy to this, the will also asks Jake Brigance to defend the validity of this document. Jake agrees, but soon finds out that it is no small task. He'll have to fight off the greedy children, their lawyers, and the racist tendencies of the town that still lay dormant.
Questions pop up more quickly than they are answered. Why did Mr. Hubbard leave all his money to his caretaker? Did she influence him? Had the cancer driven him mad? What will the kids do about it? And what will the town do? …well? You didn't expect me to spoil the answers here, did you? Go find them for yourself! This is one book that I recommend for anyone looking for a good read. It definitely brings out laughs, maybe a few tears, and perhaps a gasp or two, as you watch the story unfold.
Normally I'm not one for courtroom dramas (I can't sit through an entire episode of Law & Order) but this one actually had a hold of me. There are a few lulls in the pacing, but they pay off in big ways. I actually haven't read A Time to Kill, but I really didn't need to. The story stands strong on its own. All-in-all a great story that brings me back to the school days of reading To Kill a Mockingbird .
I'd give it 4 and a half out of 5 stars. Sycamore Row is available for purchase as of today on Walmart.com for $16.08, 30% off suggested retail (list price).