Well, here we are…Week #4! Can you believe how fast it went? We have one more week left, but that week is just for sharing everything that we have done so far this month, kind of a review week. That way, Alan, from What's New Cupcake? can easily choose the winner of the Cupcake Challenge. AND, speaking of winners…I've been waiting to announce our prize for the overall winner until I confirmed it. Drum roll please…
The winner of the Cupcake Challenge will win…this little beauty!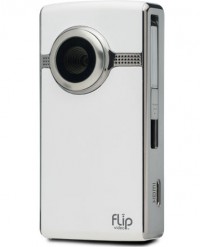 Yep! A Flip Ultra HD Video Camcorder, valued at $199!! Okay…are we excited now? I know I am!!
You still have time to enter, the details for each challenge are on the Cupcake Tuesday page, and they are open until September 6th! So, fire up those ovens, grab your cupcake liners and start baking my friends!
Today's challenge is near and dear to my heart…candy! Yes, I have to admit, I'm a candy lover! Any kind…any where! I love candy! And when I team candy with cupcakes! Even better!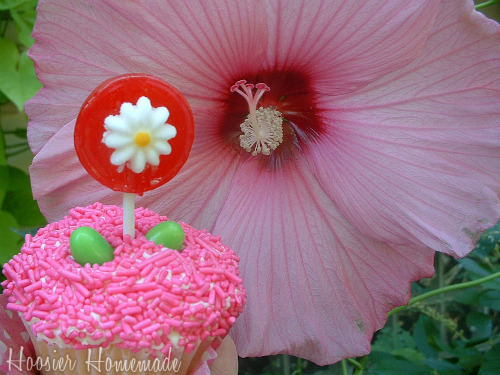 I know this picture is different than I usually take, but while I was outside shooting the cupcakes, this beautiful hibiscus blooming in our front yard landscaping, caught my eye.
Aren't these cupcakes darling? I received a cupcake decorating kit from Very Different Cakes, let me show you how easy they are to make…
Some of my favorite cupcakes that I've shared have been using candy, do you remember the Memorial Day Cupcakes that looked like Corn on the Cob or more recently the Cocktail Cupcakes?
The Sweetest Blooms Cupcake Decorating Kit was so fun and easy! I'm excited to have one to offer to a lucky reader!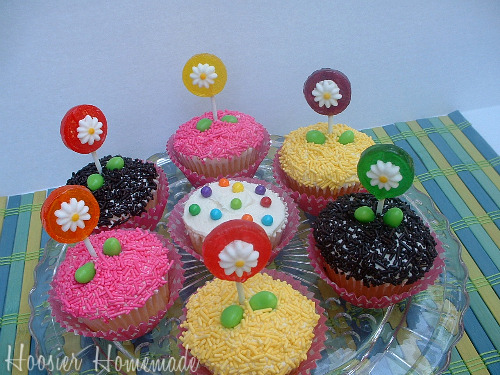 So…hurry on over and enter the giveaway! AFTER you link up your creations!
Here is how this is gonna work…
Cupcake Tuesday – if you have a Cupcake to share for Cupcake Tuesday, please add it to that linky
Cupcake Challenge – if you have a Cupcake, that follows the theme, please add it to that linky. PLEASE be sure to follow the Cupcake Challenge rules, I will need to delete you if you don't, because Alan from What's New Cupcake is judging and I don't want him to get confused. thanks!
AND for the giveaway…Sweetest Blooms Cupcake Decorating Kit (Head on over and ENTER to win)