Please visit Money Saving Mom for more Super Savings Saturday tips.
I am not a coffee drinker, but I love Chai Tea Latte. Most everyone knows that to save money, you should make your own coffee at home. Well, what about a latte? How do you make one at home? Well, it's really simple.
First I start with Chai Tea Latte concentrate, I mix 3/4 cup of concentrate and 3/4 cup milk in a measuring cup and heat it in the microwave for a few minutes.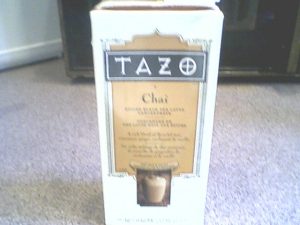 The trick to making it frothy is a whisk. I put the whisk in the measuring cup and twirl it between my hands, creating the froth.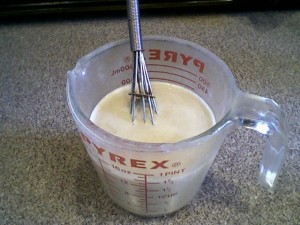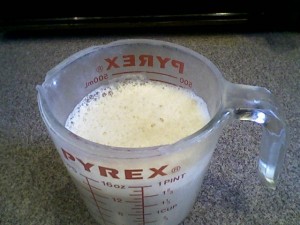 Most of the time I add a couple teaspoons of whipped topping.
At our local coffee shop, they serve the exact same brand that I buy. They charge about $4.20 for a medium and about $3.80 for a small. I occasionally go there, and have saved the cups to re-use.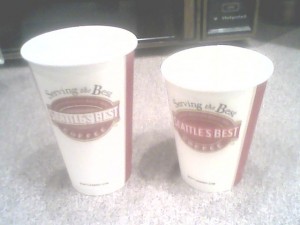 The container of concentrate that I buy at Kroger is $4.79, I know that sounds pricey, and it is, but I can get 6-7 days worth of drinks from 1 container. And if I'm lucky enough to be shopping at a Super Target, they usually carry it on sale for a little less than $3.00. We don't have a Target near us, so when I get there, I usually stock up.
I am saving almost $25.00 per week on my special drink. This is the one thing I do splurge on, but I really enjoy it.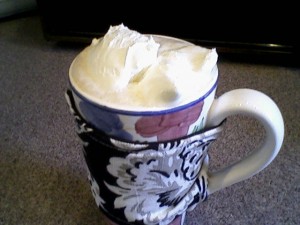 Isn't this coffee cozy great? I won it in a giveaway, one of my favorite things to do, from Frosted Treats Blog. Thanks so much, I love it!