Please visit Money Saving Mom for more great Super Savings Saturday posts.
This week I was able to find a couple good deals at our local supermarkets. The first deal was on PopTarts, they were on sale for $1.50 per box, there was an in-store coupon for $1.00 off, but it was limit 1, and I also had coupons for .50 off each box. So, I got 6 boxes for $5.00, that's .84 per box.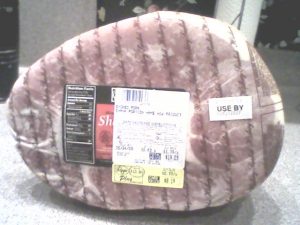 I was also able to get another ham at Kroger for .77 per pound. I put it in the freezer and will bake it next month sometime. This ham was $8.19, and I will be able to get 3-4 meals out of it. This week I was able to stretch our Easter ham by making Baked Brunch Omelet and Scalloped Potatoes and Ham.
We also had eggs quite a bit. They were on sale at Kroger for .89 per dozen. On Wednesday night we had Fried Egg Sandwiches and leftover ham for $1.16.