Baseball is by far my favorite sport! I grew up loving it, followed my local high school team and was THRILLED when my boys became involved in baseball.
To say that I've watched 1000's of games over the last 15 years, is probably an understatement…but I LOVED every single minute, even when the team didn't win.
Our middle son, Nick, has played the majority of those games. He started playing T-ball at the age of 4 and is currently the starting catcher on LaPorte High School's Varsity Team. He will also be playing in college after finishing his High School career next Spring.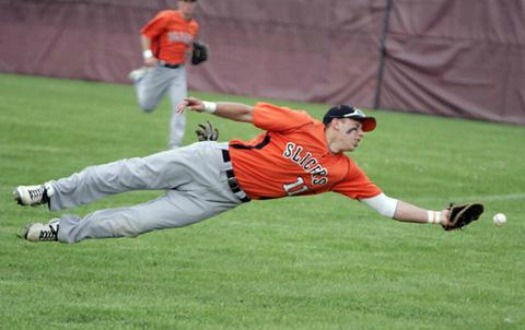 The lessons Nick has learned from being on a team are immeasurable! He has had some outstanding coaches that have taught him a ton about the sport, and also some that have simply taught him life lessons.
Although Nick's main sport is Baseball, he also played Basketball up until his Sophomore year in High School, and is currently in his 6th year on the Football Team.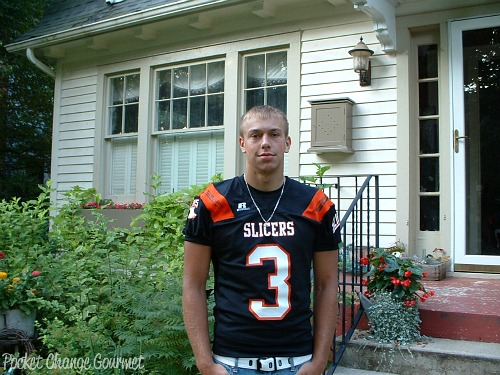 Nick is a starting tight end on the offensive team and also a starting defensive end. Being in multiple sports has been difficult sometimes to juggle schedules, but Nick has thrived through the experiences.
Some of my favorite memories are from when Nick was on the Little League Team. They are just so cute when they are that age!
Have you been watching the Little League World Series? Those players are terrific!
Right now, during the Little League World Series, Subway is holding an auction with specially designed baseballs. But, they aren't just any old baseball…they are designed by the Little League participants and signed by celebrities and artists.
All proceeds from the auction go to benefit Little League Baseball Urban Initiative! These are just a few of the fun baseballs that you can bid on.
I know having your children involved in sports means the WORLD to you! The lessons they learn stay with them a life time.

Answer the question "What life lessons do kids learn from playing team sports?" for a chance to win a $500 gift certificate for sporting equipment for your child's team.
Want to help more children stay active by playing team sports? Go to SUBWAY® Baseball DeSIGNS Auction onEbay. All proceeds go to the Little League Urban Initiative, which helps fund inner-city youth leagues and teams.
This is a sponsored conversation written by me on behalf of SUBWAY® Baseball DeSIGNS. The opinions and text are all mine. The $500 Gift Certificate Giveaway Contest runs from August 19 – 28, 2011. A random winner will be announced by September 1, 2011. Official Contest Rules.