We all know how important time with our children is, especially reading time. Reading with your children provides them with good reading habits that translate into good learning habits, which in turn translates into one smart kid. But in this new age of constantly developing technology, it can be easy to get caught in the gimmicks and new toys that companies throw at us and forget the fun of just curling up with a good book. That's why Sproutkin was created.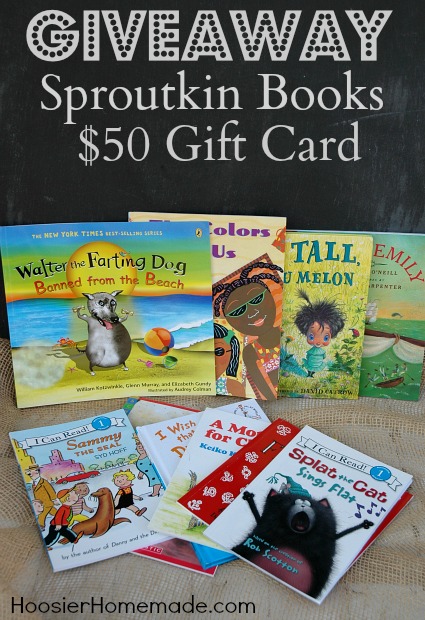 Inspired by a mother's 5 year old daughter, Sproutkin is a monthly book subscription for kids 3-6 that picks out a selection of books and sends them to your doorstep, so that you don't have to fuss with going out and trying to find good books and can instead spend that time with your child. Shortly after you sign up, they'll send you a Sproutkit containing 10 books and a Sproutcard. The Sproutcard contains questions and activities that will help direct a conversation with your child about the books in the kit. After you are done reading, you send the kit back, and soon after Sproutkin will send another kit back so you can start all over again. You can even keep the books you, or rather your child, loves at a price 10% off of retail.
I received a Sproutkit from the good people at Sproutkin, and while my boys have grown up, I really like the idea of this site. I remember most of the books in my Sproutkit, and I remember my children loving them as well. I think the Sproutcards are a wonderful idea, and I'm sure parents will appreciate the help.
I was able to keep my kit as a gift, so I'm going to donate the books to the local library, hopefully to be sent to younger children for the holidays. Now we're giving one lucky reader will receive a $50 gift card to Sproutkin to get started with their child on the path to good reading.
For more information about Sproutkin and how it works, you can visit them at their website.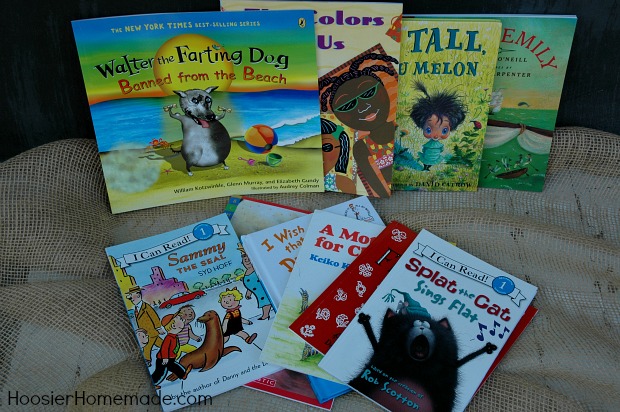 Entries only accepted on this page. Facebook and Twitter entries do not count. Giveaway will remain open until December 7, 2012 at 10 p.m. CST. The winner will be chosen at random, notified by email and will have 48 hours to respond.
GIVEAWAY CLOSED –  Check the Giveaway Winners Page
REQUIRED ENTRY:
What was your favorite book from your childhood?
OPTIONAL ENTRIES: Please leave a separate comment for each entry
Disclaimer: Products for review were provided by Sproutkin. I received a free sample of the product for the purpose of this review and to facilitate a giveaway.  The opinions expressed herein are those of the author and are not indicative of the opinions of Sproutkin.