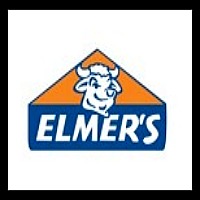 We have spent the last month sharing with you our experiences as we have been working with our son Casey to complete his Science Fair Project. I thought I would take this opportunity to share some ideas for projects and tips to make your project the best you can make it.
One of the first steps you will want to take is an internet search.  There is a wealth of information about Science Fair Projects, here are a few of sites we found with dozens of ideas for topics for you to pick from.
Casey loves playing the Wii, but also loves sports. While looking around on All Science Fair Projects, he found "Nintendo Wii – a training tool or a game," he knew right away he wanted to do his project on this subject.
After you have made what can be the hardest decision in this whole process…your topic, then you will want to do some research on the subject you have chosen. Here are a few resources that might come in handy.
Of course we don't want to forget about the supplies you will be needing for your project display…
Elmer's makes all the supplies you will need to complete your display, from the display board, pre-cut letters and all the items you will need to adhere your project to your board. I was so excited to see all the great supplies they have now. We used glue spots, glue pen, letters, construction paper and a display board.
Now after all your hard work, it would be a waste of time and effort to only display this once so if you would like to find additional fairs in your area you can check out Broadcom MASTERS a program of the Society for Science & the Public's and their affiliated fairs .
And now the star of the show…..Casey with his Science Fair Project.
Please visit the other Elmer's Ambassadors…
Do your children have a Science Fair Project coming up? Have you ever participated in a fair?
Disclaimer: I was compensated by Collective Bias for this project, all experiences and opinions are my own.