I have a giveaway today that you are going to LOVE! Since we share lots and lots of cupcakes, I was so excited when Scentsy contacted me about sharing their Cupcake Wickless Candle with all of you.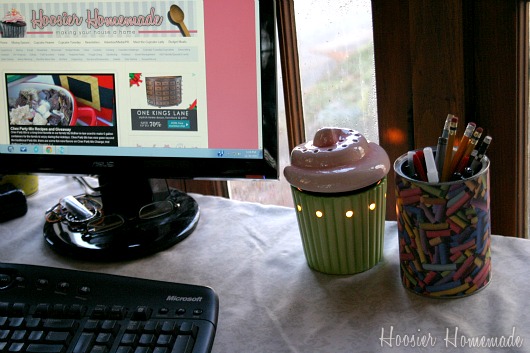 I spend a good portion of my day at the computer, actually if I'm not baking, cooking or decorating, I'm in my office. It's nice to have the Cupcake Candle to fill the room with aroma, making it that much easier to work.
Besides the wonderful aroma, the thing I like the most about the Wickless Candle is that I don't have to worry about forgetting to blow out the candle. The wax bars simply melt with a small light bulb.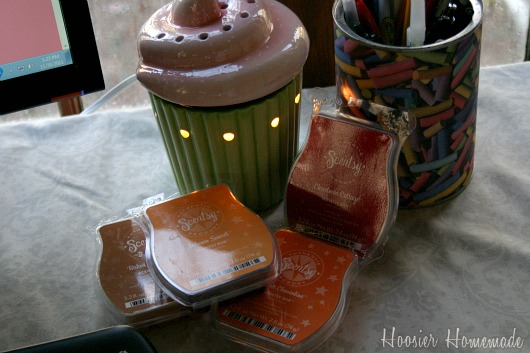 GIVEAWAY CLOSED
GIVEAWAY GUIDELINES:
One lucky Hoosier Homemade winner will receive a Scentsy Cupcake Wickless Candle and 4 Scentsy Bars.
Entries only accepted on this page. Facebook and Twitter entries do not count.
Giveaway will remain open until Friday, Dec 9th. 2011 at 10 p.m. CST. Winner will be chosen at random, notified by email and will have 48 hours to respond.
REQUIRED ENTRY:
What's your favorite candle scent?
OPTIONAL ENTRIES: Please leave a separate comment for each entry
Disclosure: I received the Scentsy Cupcake Wickless Candle to review. As always, the opinions are my own.
Enter to win these awesome baking supplies too!