Here at Hoosier Homemade, we strive to help you be a hero to your family by sharing easy – quick – simple – creative ideas! Whether you are looking for a fun birthday cupcake, a simple craft to do with your kids, a yummy recipe for a party, an easy way to make your home more beautiful, or even a creative Holiday idea – we LOVE sharing with our readers!
Now we are asking for your help! We would be so grateful if you would take a little time, 5-7 minutes, to answer some questions for us in this survey!
By taking the survey – it will help us improve Hoosier Homemade for you! Your input is valuable to us, for spending your time, you will be entered to win 1 of 2 Visa Gift Cards.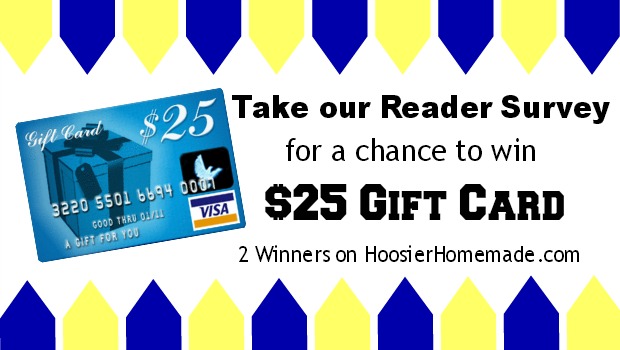 Giveaway Details
$25 Visa Gift Card – 2 Hoosier Homemade readers that fill out the survey will be chosen at random to win
Open to all US Residents, including Alaska and Hawaii and Canada Residents
Giveaway will close on Saturday, August 31st at 10 p.m. CST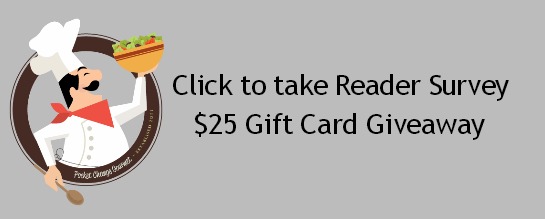 A HUGE Thank You for helping us provide better content for YOU!
 Survey and Giveaway Closed