I recently organized my office and totally re-arranged it.  I will share those details with you on another post. Today, I am excited to share with you the canisters that I made, and how I did them.
Here are the finished canisters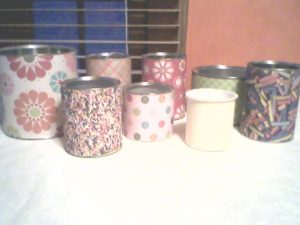 I started with recycled cans, lots of different sizes and shapes, and scrapbooking paper, 12″ x 12″.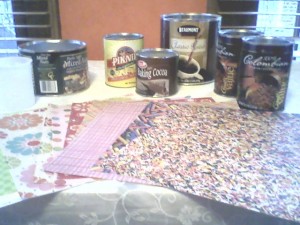 I measured the can's height with a flexible ruler, and the circumference with a tape measure.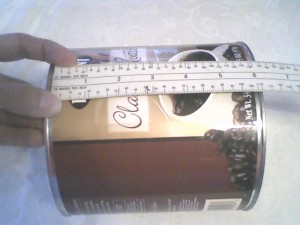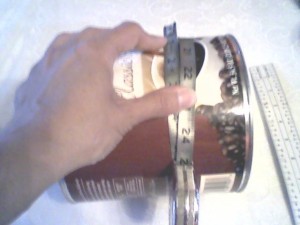 Then I measured and cut the paper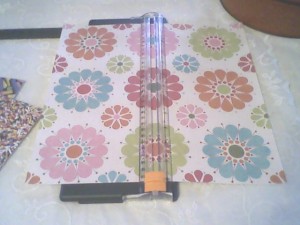 I used Photo tape to adhere the paper to the can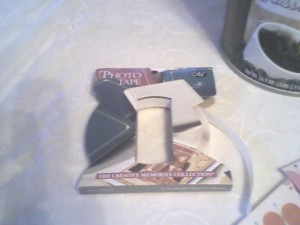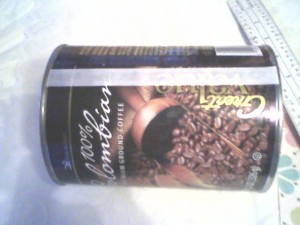 Then I wrapped the paper around the can. I had such fun doing it, I just kept adding more canisters, here are a few of my favorites.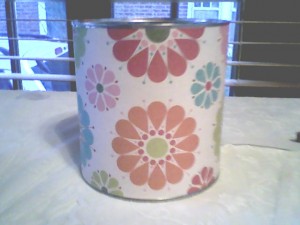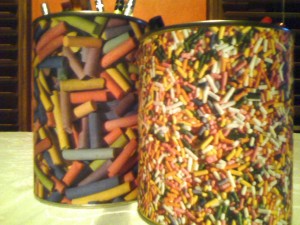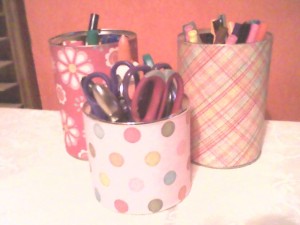 And this one looks so cute with the crayons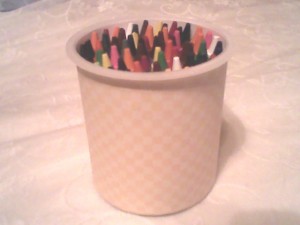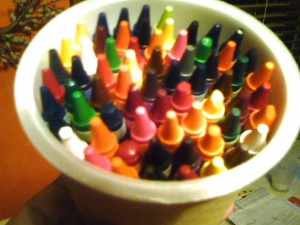 This project was very frugal too. I bought 5 sheets of scrapbook paper for $3.16. I only used part of 3 sheets, and found some more paper in my "stash" that I used. The sprinkle and chalk papers are my favorites.
This project works for me, it's fun, frugal and very useful. Please visit Frugal Friday over at Life As Mom, for more great ideas.