Sometimes a girl just has to pamper herself! It doesn't happen too often around here, but I really enjoy the times when it does. So when I received some new P&G Beauty Products to pamper myself with…I was really excited.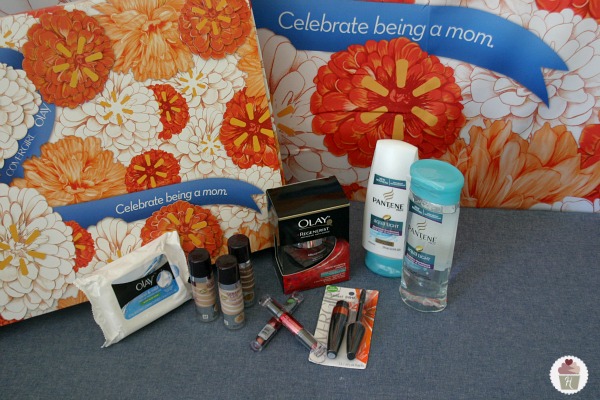 It had been a long time since my last make-up purchase. I was especially excited to try the Covergirl & Olay Tone Rehab Foundation. I don't really spend much time on my make-up and having a 2-in-1 product is great.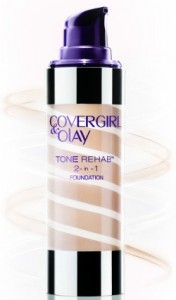 The coverage was great, the colors blended right into my skin and I enjoyed the added benefit of the hydrating serum. Since there were 3 jars in the Beauty Kit, I gave 1 to my son's girlfriend, and she loved it too! The Covergirl & Olay Tone Rehab Foundation is available at Walmart for less than $13.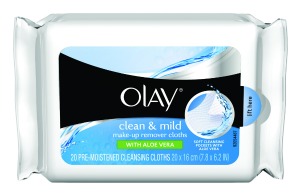 The next product I tried was the Olay Clean & Mild Make-up Remover Cloths…loved them! When I do wear make-up, I hate…hate spending time removing it. These cloths were soft, did a great job removing the make-up and didn't leave any sticky feeling after using them. They are less than $4, available at Walmart.
The Olay Regenerist Micro-Sculpting Cream was next…this old gal needs all the help she can get!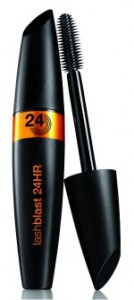 I'm not very picky about what make-up I wear, but I enjoyed this Covergirl LashBlast 24 Hr. I wear contacts and it's not fun when mascara flakes off and gets in my eye, I had no problems with this mascara.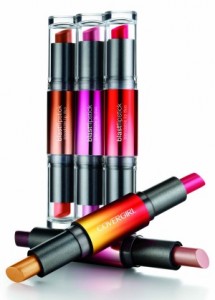 Covergirl Blast Flipstick was definitely a hit with my son's girlfriend. I don't wear lipstick, so I gave it to her to try and she loved it. It's also great having 2 shades in one stick.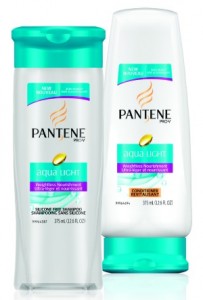 And the last products I tried were the Pantene Aqua Light Shampoo and Conditioner, they are silicone free and leave your hair feeling clean with no build-up.
For more information on these products, check out Linsey's and Heather's reviews.
Have you tried any of these products?

Disclosure: This post is part of a campaign I am participating in with the Walmart Moms. Walmart has provided me with compensation and product for this post. My participation is voluntary and opinions, as always are my own.