Welcome to another great week of meals! We have another really busy week ahead of us, my Father-In-Law will be visiting on Friday and Saturday. I have lots to get ready in the house, my Mom always said, "if you want to get things done, have a party" 🙂 Well, if you want even more done, have an overnight guest. My week will be full of organizing, cleaning, decorating for Fall and of course, cooking and baking.
Here is what we will be eating this week…
Monday ~  Sloppy Joes, Oven Fries, Sweet Corn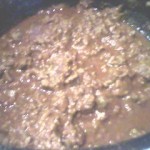 Tuesday ~  Chicken Legs, Cheesy Mashed Potatoes, Broccoli
Wednesday ~  Oriental Noodles and Egg Rolls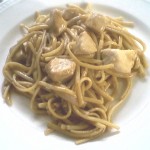 Thursday~  Meatloaf, Baked Potatoes and Green Beans
Friday ~  Honey BBQ Wings, Chili Cheesy Dip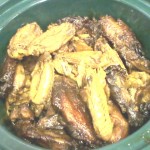 Saturday ~  Homemade Pizza (from last weeks menu)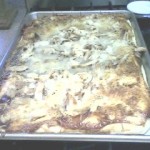 Sunday ~ Chicken Fried Steak, Mashed Potatoes, Gravy, Veggie
And of course, I will also be baking this week: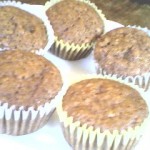 ~Zucchini Muffins  (yes, I still have zucchini and tons of it)
And for the Football Team, Cupcakes, Zucchini Bread and Cookies.
Be sure to stop back tomorrow for the First Cupcake Tuesday Blog Carnival!
Please visit I'm An Organizing Junkie  and Chive Talkin' for lots of great menu plans.