Be sure to visit I'm an Organizing Junkie for more great Menu Plans.
I hope you all enjoyed your weekend and your Mother's Day. We finally got around to grilling the Chicken Phillies, and they were awesome. Thanks Kim, from Forever Wherever for the great recipe. I think I will try the cake sometime soon too. I'm excited to finally be able to include the links and some photos to most of my meals.
Earlier this week, I stumbled across this neat little menu planner from A Feathered Nest. She has a spot for your menu and grocery list. It's downloadable and it's free.
Now on to the menu…
Monday ~ Seven Layer Southwestern Salad and Cheesy Chili Dip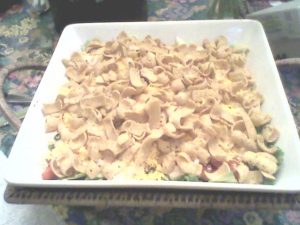 Tuesday ~ Fried Egg Sandwiches (may add bacon or sausage)
Wednesday ~ Chicken Pot Pie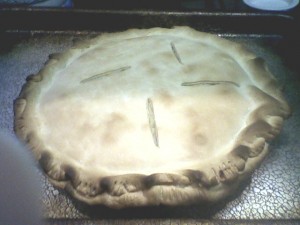 Thursday ~ Stromboli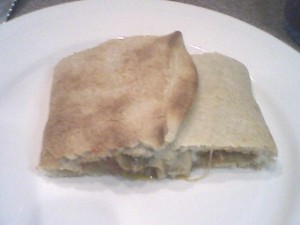 Friday ~ Taco Ring
Saturday ~ Spaghetti, Meatballs and Alfredo (I use this recipe minus the shrimp)
Sunday ~ Whole Chicken
Here is my re-cap and what I spent:
Monday ~ Baked Chicken and Instant Potatoes $7.25 (leftover chicken for another meal)
Tuesday ~ Chicken Enchiladas, Cheesy Chili Dip & Virgin Daiquiris $5.75
Wednesday ~ Chicken N' Noodles $9.06 (2 meals plus leftovers)
Thursday ~ Leftovers  $-0-
Friday ~ Stuffed Baked Potatoes $ 3.49
Saturday ~ Fried Egg & Sausage Sandwiches and Fried Potatoes $3.54
Sunday ~ Chicken Phillies (Finally got these made, yeah!) $8.71 this was more than I like to spend on a meal, but it was Mother's Day
Total $37.80  (A little more than I usually like to spend, but we did have 2 special meals this week with Cinco de Mayo and Mother's Day)