Please visit I'm an Organizing Junkie for more great meal plans.  I was very thrilled to receive a comment from Laura at I'm an Organizing Junkie, to tell me that I had won a book from her. Last week, I linked my post on organizing my office to her Monthly Organizing Round-up, and I was chosen to receive a book titled, "Throw Out Fifty Things." Thanks, Laura, I'm really excited!
Last week, I shared with you my Monthly Plan along with my weekly plan, and I had lots of comments. Thanks so much!  I had a question from Lisa at My Grocery Plan, "Do you find that you stick to it pretty well?"
I have done my meals for the month for several years now, although I've only been blogging a few months. For me, it's much easier to spend a few extra minutes and do the whole month, than to find time each week to plan. Our family typically eats the same meals frequently, although, I have to admit, since I have been blogging and visiting the blogs of so many great cooks, my meals have gotten even better. I do stick to my plan pretty well. Now, some bloggers that I know, make their plan, buy their groceries and then decide day to day what they feel like eating. Depending on the weather, I do that sometimes, but honestly, I'm so super busy, that I have to know from day to day what we are having.
So, on to the plan for this week:
Monday ~ Grilled Margarita Chicken Salad from A Heart For Home
Tuesday ~ Fried Egg Sandwiches and Fresh Fruit
Wednesday ~ Crockpot Chicken
Thursday ~ Spaghetti & Meatballs
Friday ~ Homemade Pizza
Saturday ~ Eat Out or Leftovers (Baseball Tournament out of town)
Sunday ~ Grill out ~ Chicken, Pasta Salad, Corn
Breakfast for the Week:
Smoothies, French Toast, Waffles, Muffins
Lunches for the Week:
Grilled Cheese, Mini Pizzas and Hot Dogs
I will attempt to re-cap my menu from last week. Although, during the summer months, when the boys are home, the grocery budget gets a little wacky. If you are curious how I did on my total grocery budget for last week, look here.
Monday ~ Ham & Cheese Crescent Snacks and Fries ($9.35)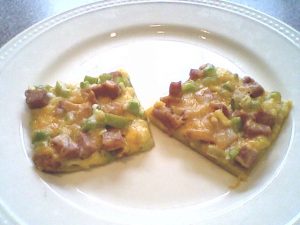 Tuesday ~ Mostacolli, Garlic Bread ($4.96)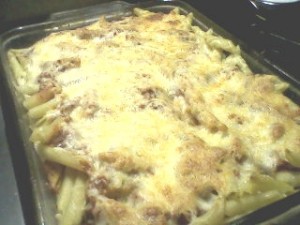 Wednesday ~ Baked Potatoes and Taco Soup ($2.00/potatoes with toppings and $3.93/soup)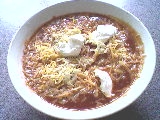 Thursday ~ Crockpot Mac & Cheese, Sloppy Joes ($2.00/mac & cheese and $2.68/sloppy joes)
Friday ~ Quesadillas and Nachos ($4.68)
Saturday ~ Ate out (Ended up being at Baseball games all day and a Homerun Derby in the evening, so 3 of us ate out $17.69)
Sunday ~ Hamburgers, Potatoe Salad and Corn ($7.26)
Total spent on dinners $54.55
So, not a great week, but we did have some really nice dinners, and lots of leftovers. I made the Baked Potatoes and the Mac & Cheese in the crockpot, both of these recipes were from The Grocery Cart Challenge. The potatoes were awesome, we had a baseball game, so I threw them in the crockpot before we went and they were ready when we came home. I will be doing a post of them shortly.