Please visit I'm an Organizing Junkie for more great meal plans. Last week went pretty well as far as sticking to the meal plan. Doug, Andrew and Casey went to visit Doug's Dad, so I had a short week of cooking.  We celebrated Casey's birthday with a sleepover and party. So, I spent most of my week preparing the house and food for that.
Be sure to stop back everyday this week, I am planning a week long celebration for Fourth of July.
Week of June 29 – July 5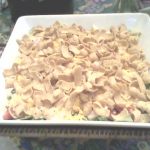 Monday ~
Breakfast – Waffles
Lunch – Grilled Ham & Cheese
Dinner – Seven Layer Southwestern Salad
Tuesday ~
Breakfast – Smoothies
Lunch – Mac & Cheese
Dinner – Mini Bacon Cheddar Burgers and Bacon Cheddar Fries
Wednesday ~
Breakfast – Blueberry Muffins, Bacon and Juice
Lunch – Lunch Meat Sandwiches
Dinner – BBQ Meatballs
Thursday ~
Breakfast – Pancakes
Lunch – Hot Dogs
Dinner – Chicken Stir-Fry and Rice
Friday ~
Breakfast – Applesauce Muffins, Smoothies
Lunch – Leftovers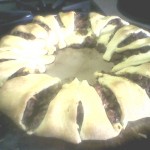 Dinner – Taco Ring
Saturday ~ Happy 4th of July
Breakfast – Yogurt Parfaits with Strawberries and Blueberries
Late Lunch –  Grill Out (not sure, maybe Chicken Phillies), Potato Salad, Deviled Eggs and lots of Red, White and Blue Dessert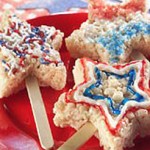 Sunday ~  Leftover Buffet
Last week's re-cap:
I spent a little more than usual, but we had a birthday party also. You can see the deals I got here.