Please visit I'm an Organizing Junkie for more great meal plans.
Well this week will be short, as we are visiting my Father-In-Law, but very busy when we return.  My youngest son, Casey, turns 12 on Friday. We will need to finish the painting and decorating of his bedroom, take my middle son to a nearby town for a Doctors appointment and prepare for Casey's party, all in 3 days. Crazy busy, as usual. Oh, and of course, we have to throw in baseball games and my oldest son's work schedule too.  I need a nap! 🙂  It's a good thing I meal plan a month at a time, or I wouldn't have time to figure out our meal plan.
Monday ~ Out of Town
Tuesday ~ Out of Town
Wednesday ~ Chicken Bacon Ranch Wraps Recipe from MomAdvice
Thursday ~ Baked Potato Bar and Salad
Friday ~ Casey's Birthday Dinner and Sleepover Party ~ Homemade Pizza, Cake, Ice Cream and for Saturday breakfast, Cinnamon Bites, Blueberry Muffins and Smoothies
Saturday ~ Buffet
Here is my re-cap of what we had and what I spent last week.
Monday ~ Ate late lunch out, and snacked for dinner ($22.00)
Tuesday ~ Fettucini Alfredo and Red Lobster Biscuits  $4.15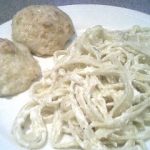 Wednesday ~ Chef Salad  $4.16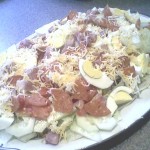 Thursday ~ Breakfast Tacos and Fresh Fruit  $3.52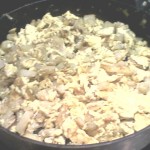 Friday ~ Homemade Corn Dogs, Oven Fries and Onion Rings (used the leftover batter from the corn dogs to fry the onion rings)  $3.75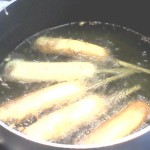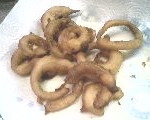 Saturday ~ Baseball Tournament, had a cookout with team  $-0-
Sunday ~ Father's Day ~ Pork Chops, Pasta Salad, Deviled Eggs, Strawberry Shortcakes  $7.90
Total for dinners this week  $45.48 – $22.00 of that was eating out, I would have done really well, if we weren't so busy and had to eat out. I spent a total of $68.83 for groceries and household items for the week.