Please visit I'm an Organizing Junkie for more great meal plans.
We had a pretty good week last week. Even though I was so busy I never did a major grocery run, I still managed to make dinner at home every night.
This is the last day for the Cupcake Book Giveaway, don't miss out!
Monday ~
Breakfast: Muffins & Smoothies
Lunch: Pizza Boats recipe from $5 Dinners
Dinner: Sloppy Joes and Homemade Fries
Tuesday ~
Breakfast:  Breakfast Cookies & Smoothies
Lunch: Grilled Ham & Cheese
Dinner:  Overnight French Toast recipe from Frugal Upstate
Wednesday ~
Breakfast:  Cinnamon Bites & Fresh Fruit
Lunch: Crackers, Cheese, Fruit and Muffins
Dinner: Chef Salad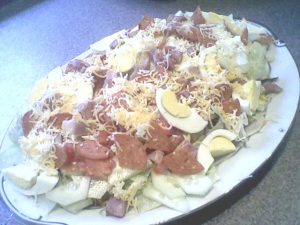 Thursday ~
Breakfast: Pancakes with Berries
Lunch: Lunchmeat Sandwiches
Dinner: Spaghetti, Meatballs and Alfredo Sauce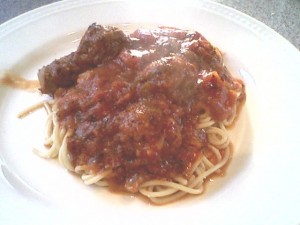 Friday ~
Breakfast: Breakfast Tacos
Lunch:  BLT's and fruit
Dinner: Tacos and Build Your Own Nachos
Saturday ~
Breakfast: Pancakes
Lunch: Pack the cooler for baseball tournament
Dinner: Homemade Corn Dogs, Pasta Salad (we may have to adjust because of the baseball tourney)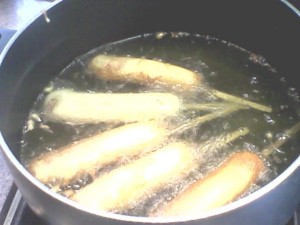 Sunday ~ Happy Father's Day
Here is my re-cap of what we had and what I spent last week.
Monday ~ Fried Egg Sandwiches with Bacon $2.32/for 3 people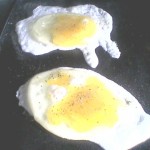 Tuesday ~ Grilled Margarita Chicken Salad $8.48/for 6 people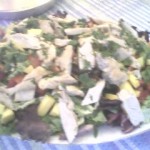 Wednesday ~ Hot Dogs at Baseball Game (had a double header, so I decided to feed the team in between games, so we all ate there) $10.74 (I furnished the hot dogs & buns, 4 of my family ate and we brought home almost 1/2)
Thursday ~ Crockpot Chicken, Mashed Potatoes and Green Beans $5.62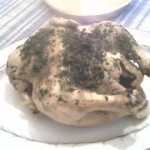 Friday ~ Homemade Pizza and Slushies $5.69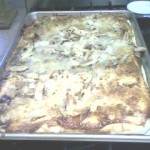 Saturday ~ Leftovers (Baseball Tournament out of town all day)
Sunday ~ Ate Out $32.00 (5 of us)
Total Spent on dinners last wk  $64.85 (included eating out and feeding the baseball team)