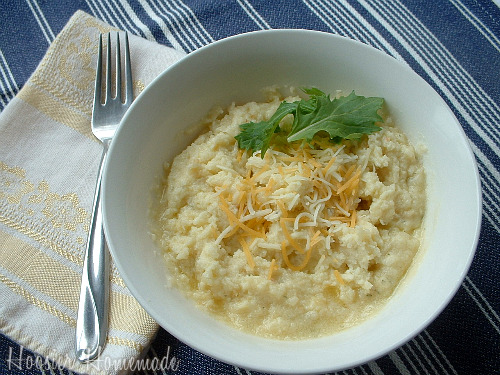 Happy Labor Day! I hope you enjoy your day and get to relax a little.
After sharing my September Menu Plan last week, I had a reader ask where she could find my Mashed Potato Casserole recipe. When I went to look for it for her, I discovered that it's really not very easy to find, it was at the bottom of the Budget Friendly Meal Page. So I decided I better share it. Doug loves it, and it's super easy to throw together and have ready ahead.
Print
Mashed Potato Casserole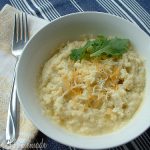 An easy make-ahead Mashed Potato Casserole recipe from HoosierHomemade.com
Ingredients
8 oz. cream cheese, softened
1 cup French onion dip (refrigerated)
2 eggs, beaten
1 cup milk
2 cups water
1/2 cup margarine
3 cups instant mashed potato flakes
Instructions
Spray 13×9 pan with nonstick spray, set aside. In a large bowl, beat the cream cheese, onion dip, eggs and milk until smooth.
In a medium saucepan, combine the water and margarine, bring to boil and remove from heat. Add the instant potato flakes, mix well.
Pour the potatoes into the cream cheese mixture. Beat until smooth.
Pour into the baking dish evenly.
Cool, cover and refrigerate.
Remove the casserole from the refrigerator 30 minutes before cooking.
Preheat oven to 350 degrees, uncover and bake for 30 – 40 minutes.
I have to tell you about my Alfredo fail! First, I used the recipe from the CopyKat Cookbook for Olive Garden's Alfredo Sauce, while shopping I grabbed half-and-half instead of heavy cream. Then while cooking it, I had about 15 things happening all at the same time (like usual) and I guess I let the mixture get too hot too fast. Needless to say, it looked pretty gross. Funny thing was though, it tasted okay…the kids actually still ate it. I will have to try that recipe again before I share it, I wouldn't want to gross you all out.
Our Menu Plan…
Monday ~ Labor Day Cookout
Tuesday ~ Breakfast for Dinner – Make-Ahead Breakfast Burritos (Our Homeschool Home) Fruit Smoothies
Wednesday ~ Enchuritos (Blessed with Grace), Spanish Rice, Chips and Salsa
Thursday ~ Baked Ziti, Garlic Bread, Salad
Friday ~ Hooter's Hot Wings (Copykat Cookbook), Potato Skins, Roasted Corn Salsa
Saturday ~ BBQ Chicken Pizza
Sunday ~ Grill Out – Cheeseburgers, Potato Pockets, Corn on the Cob
The Cupcake Challenge ended last week, the winner of the Challenge and the winners of the giveaways will be announced next week. A great big THANK YOU to all who entered.
Tomorrow's Cupcake Tuesday is back to normal, so get your Cupcakes ready to share! And don't forget to add your posts to the Delicious Dishes linky party over at Blog Party every Tuesday, 7 a.m.
I'm linking to the Blog Parties in my footer, please visit them! You might just find one or two that are new to you!