Wouldn't it be nice if you could color your hair at home without the fuss and mess of mixing? Well now you can,  with the new L'Oreal Mousse Absolue Hair Color.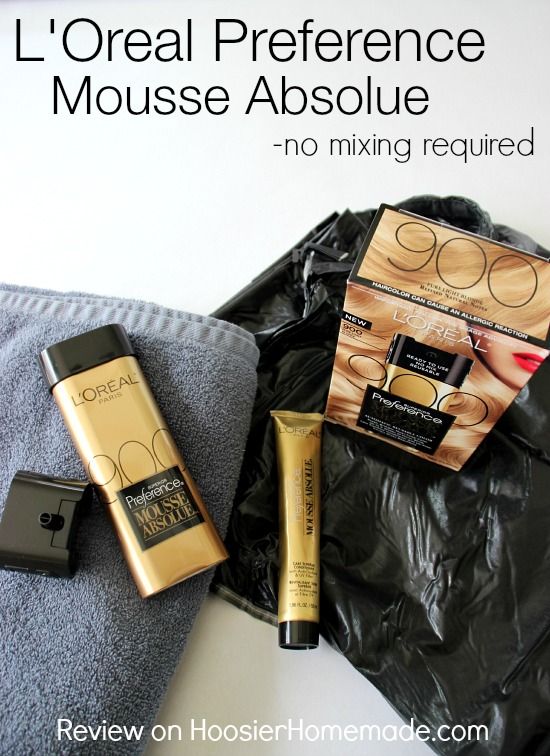 With it's new innovative technology, L'Oreal has launched the first ever automatic and reusable hair color for at home treatment. I recently had the opportunity to give this new product a try, so I decided to invite over a friend, because coloring your hair with a buddy is always a lot more fun.
L'Oreal Mousse Absolue comes in sixteen shades that are a perfect blend of rich, unique tones and highlights.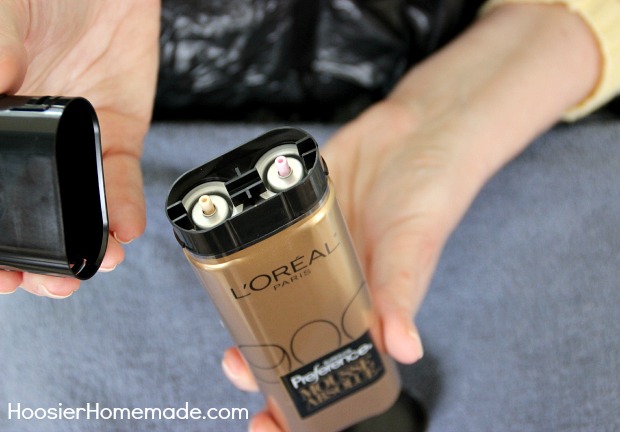 The packaging ensures that the two chambers inside preserve the coloring formulas. No more messy mixing! After shaking the canister vigorously, the protective cap is easily removed and then the diffusor applicator cap is clicked (twice) in place.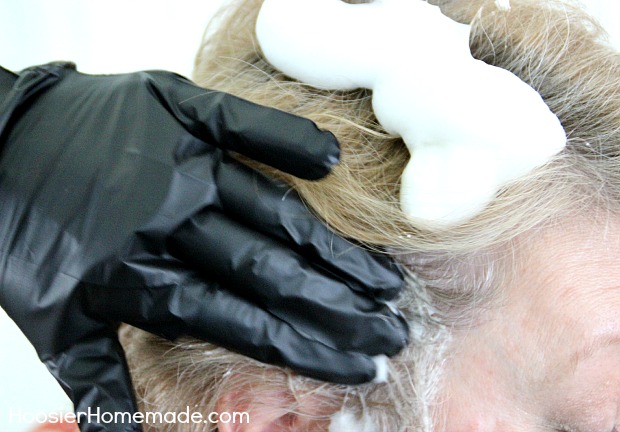 The kit comes with two sets of black plastic gloves to keep your hands mess free. The first set of gloves for now, and the second set is for later – remember you can reuse the Mousse Absolue. Simply apply the mousse to the roots, around the edges and underneath the hair line to color the gray hairs.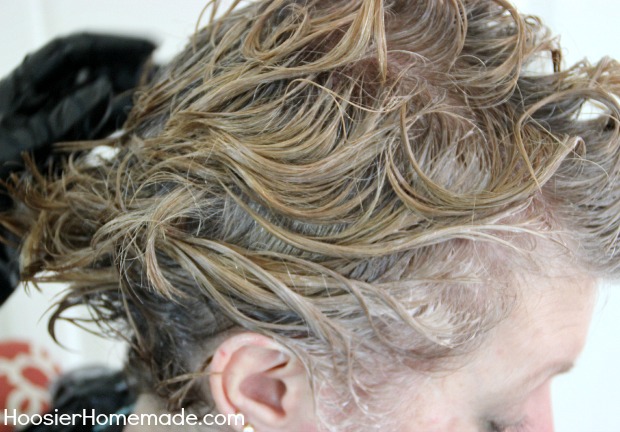 There are several different ways to use L'Oreal Mousse Absolue; all over coverage, touch up for roots, and to target stray grays. We did a touch up for the roots and targeted the grays around the hair line.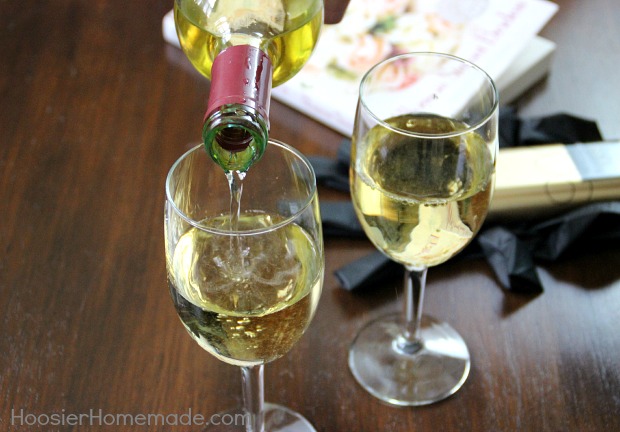 Now it was time for a little "girl time", a couple glasses of wine and some chit-chat. I'm actually a hair color newbie myself, it was great to have a friend that is familiar with coloring her hair, to give this new product a try.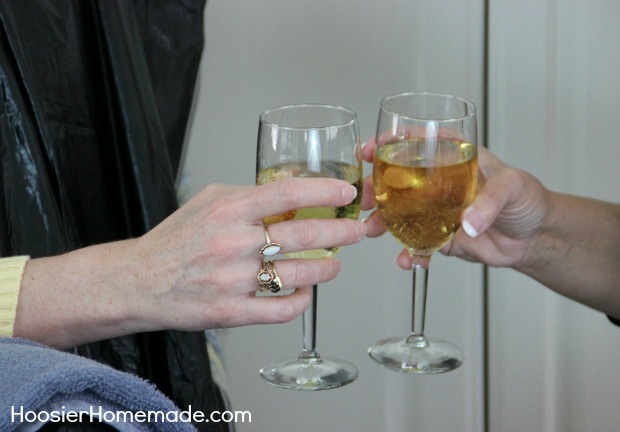 With all the men in my house, it's nice to have a little time with a special friend to chat over a glass…or two…of wine!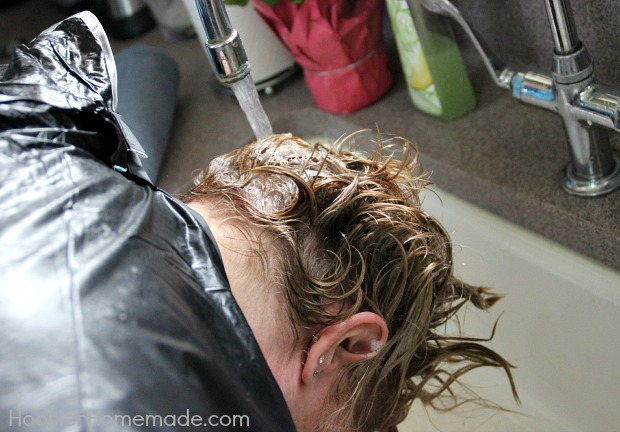 After waiting for 30 minutes to let the color develop, it was time to rinse. Be sure to rinse until the color runs clear.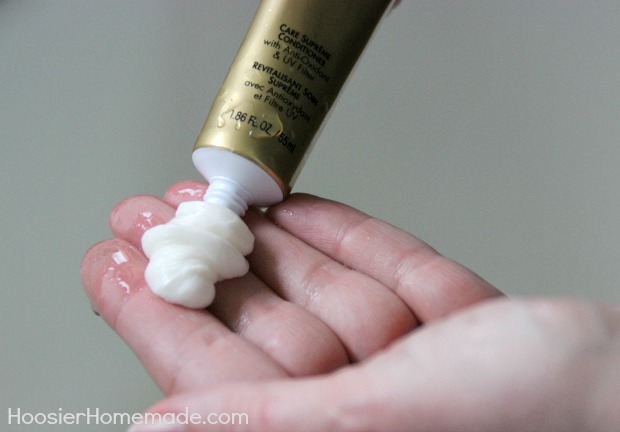 Then apply the Spread Care Supreme Conditioner that features a UV filter, Vitamin E and a conditioning serum into the hair and leave on for 2 minutes. And rinse again.

You can see by the before and after photos, that her hair came out great. And for a hair color newbie like myself, the Mousse Absolue was super easy to work with. The next time we get together, it will be my turn to say goodbye to my strands of gray.
L'Oreal Preference Mousse Absolue is available in sixteen shades at Walmart for $14.99. I think one of the best parts is that it is reusable, no more throwing away and wasting the unused portion of hair color.
L'Oreal Mousse Absolue Key Product Benefits
Automatic Color – This automatic hair color eliminates the mess, risk and inconvenience of other at home hair color.
Reusable Color – The color and developer are perfectly preserved until the moment of application, providing the first multiple application hair color system ever.
Absolute Color Perfection – Sealed capsules preserve the high performance dyes to maintain color potency. The dyes are released only at the last moment when diffused into the mousse, for color that is fresh and powerful.