Enjoying a cup of tea and a little quiet time is something I cherish each day. Now Lipton has made it even easier with their new K-Cups! Lipton, America's favorite tea brand is partnering with Green Mountain Coffee Roasters and have just released its first-ever hot and cold iced tea varieties for Keurig® K-Cup® single cup brewing systems.
I'm excited to be joining Lipton and Green Mountain Coffee Roasters to share with you the new Lipton Tea K-Cups and offer this amazing giveaway with a Keurig Platinum Brewing System.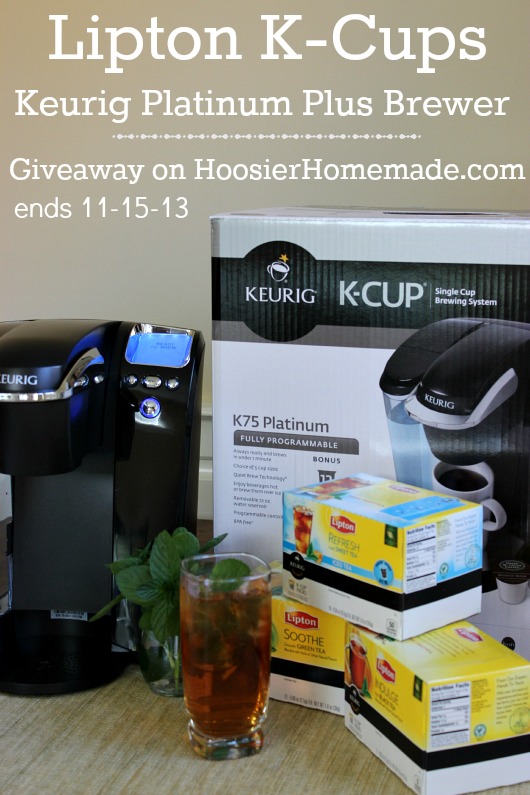 I wasn't the only one excited about the new Lipton Tea K-Cups, Doug loves Iced Tea but we just don't seem to get around to making it except for the occasional jug of sun tea during the Summer.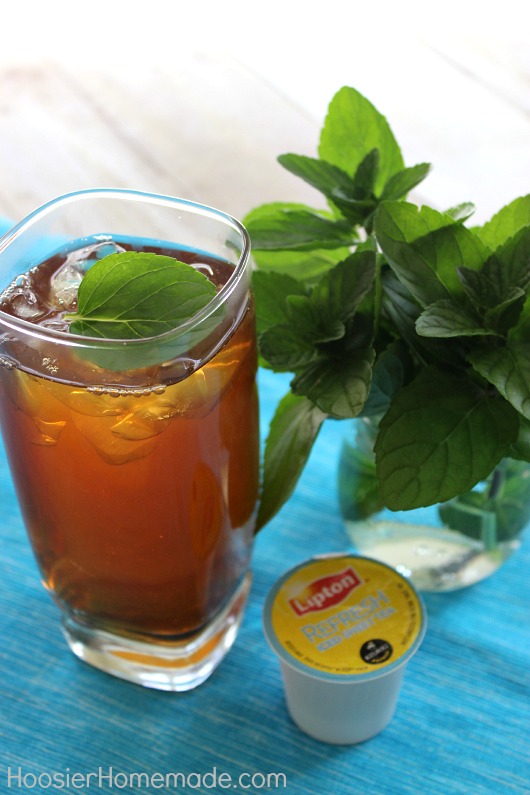 The  Lipton REFRESH is a crisp and refreshing iced sweet tea made of fresh-pressed tea leaves and sweetened with cane sugar.  This new variety joins Green Mountain Coffee Roasters current Brew Over Ice collection for Keurig K-Cup® brewers, an innovative line of beverages that are specifically crafted to brew directly over ice.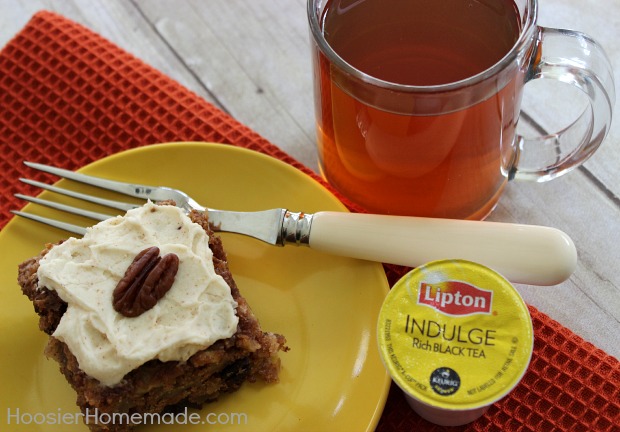 Pairing perfectly with my Apple Cake, the Lipton INDULGE give tea drinkers the taste of rich black tea from fresh-pressed tea leaves, blended with delicious natural flavors for an indulgent aroma and taste.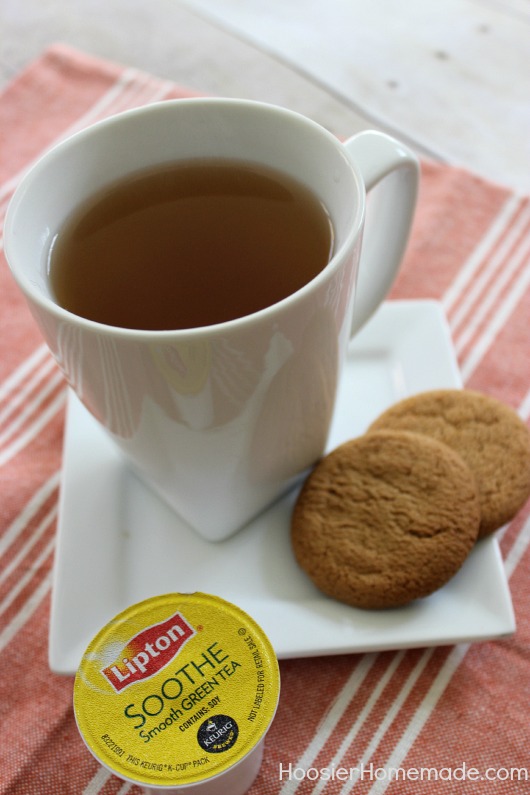 Perfect before bedtime the Lipton SOOTHE is a smooth green tea is made from tender green tea leaves, herbs, and blended with natural flavors.  The delicate taste of green tea is an invitation to relax.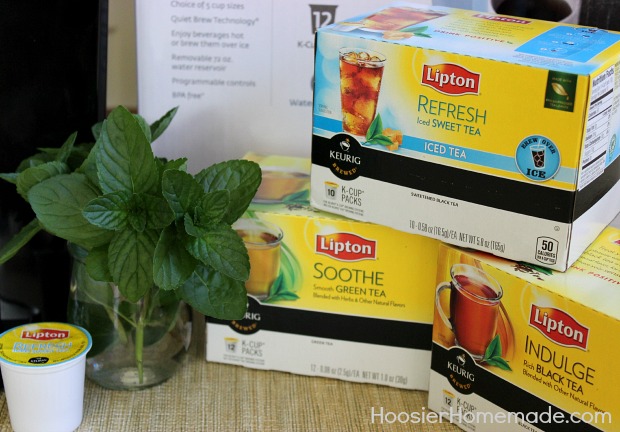 One lucky reader will win a Lipton Prize Pack complete with a box of each K-cup flavor offering (REFRESH, INDULGE, SOOTHE) and Keurig Machine (valued at $205)
Entries only accepted on this page. Facebook, Twitter or email entries do not count. Open to US Residents only.
Please note that if you are enjoying this post via email subscription or in a reader, you will need to visit the blog to enter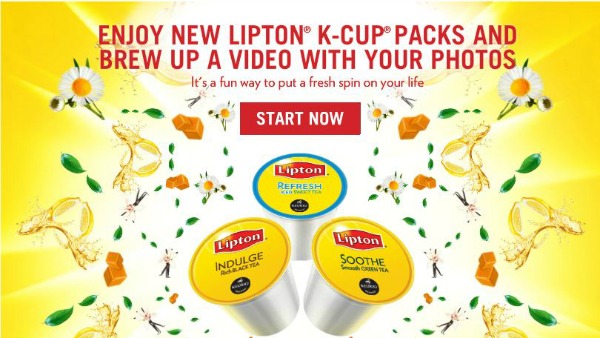 To celebrate the launch – Lipton released the Lipton K-Scope — an interactive application, available on our Facebook page . They are encouraging consumers to visit and create their own K-Scope by clicking on the "Lipton® K-Cup® Packs" tab. A prompt will appear with an authorization to pull photos from your personal Facebook library. Simply press 'accept' and follow the requested steps. The application will allow you to select one of three K-Scope templates depending on the fresh spin they want to bring to life, inspired by the delicious, expert combinations found within each new Lipton K-Cup® pack – Refresh, Indulge and Soothe. It's a lot of fun… and you can get more free samples for creating one!