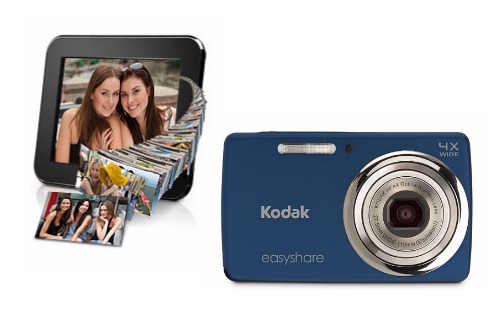 Sharing Mother's Day with family far away can be difficult to do, with gas prices on the rise it can make it too costly to travel long distances. Wouldn't it be nice to share pictures of your special day as it happens? Now it is possible to do just that with Kodak's EASYSHARE Camera you have a simple and hassle-free way to wirelessly share your family moments.
The Kodak M532 Camera easily lets you share images with the push of a button and when you add the Kodak Pulse digital frame you can then connect to social sites like Facebook and Kodak Gallery.You can even have images uploaded from your phone directly to the Kodak Pulse digital frame.  The Eye-Fi Wi-Fi SD Card will allow you to transmit your photos on the go without plugging into a computer.
We finally had a nice day last Sunday, so we decided to take a little time off and enjoy some family time. Miniature golf, batting cages and dinner were on the agenda.  What a perfect opportunity to try out our new Kodak EASYSHARE and the Kodak Pulse digital frame. 
You may all be surprised, if you are familiar with my food photos, but I do not have a big fancy camera. I use an older Point N' Shoot. So I was excited to give the new Kodak a try. But…the challenge was to let your kids take the photos and see for yourself just how easy the camera is to use.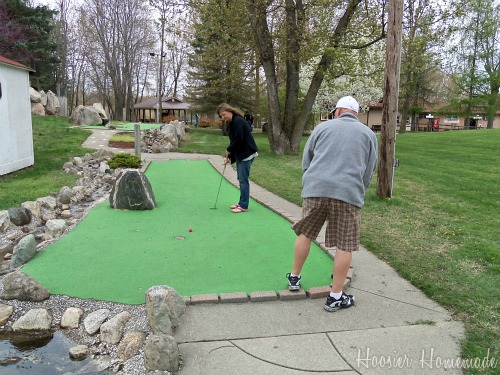 I love this waterfall photo.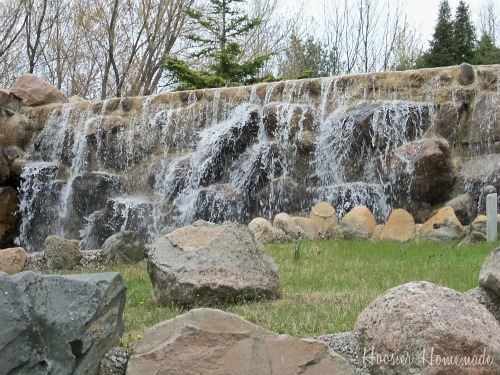 Later that night, Doug set up the Kodak Pulse Digital Photo Frame so we could see the photos from the day. The photos are wirelessly uploaded, which is pretty cool.
And the share buttons are right on the screen…easy!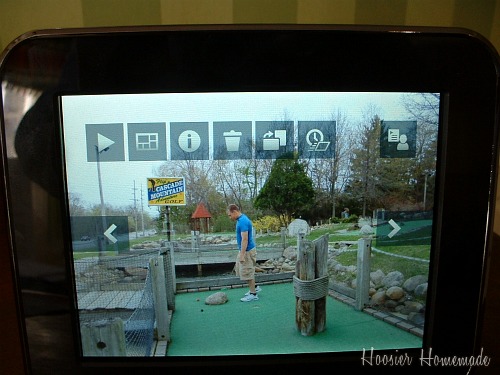 Kodak EASYSHARE Camera and Pulse Digital Frame are available at Walmart or Kodak.com.
We all had a great time and really enjoyed spending the afternoon together and we'll have these photos to share with family and friends.

Disclosure: This post is part of a campaign I am participating in with the Walmart Moms. Walmart has provided me with compensation  for this post. My participation is voluntary and opinions, as always are my own.