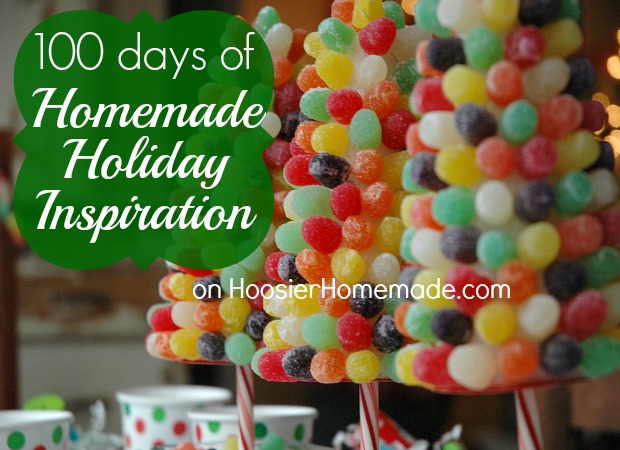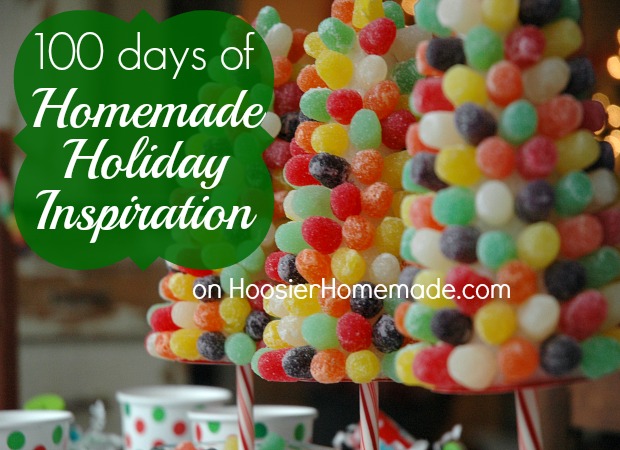 Join us for 100 days of Homemade Holiday Inspiration
This will be our 3rd Annual – 100 Days of Homemade Holiday Inspiration! The first two years were a lot of fun and a HUGE success! We can hardly wait for this year! It's shaping up to be even better! Beginning September 14 and running up to the Christmas Holiday, Hoosier Homemade will be sharing your projects for our 100 days of Homemade Holiday Inspiration!
Here is what we are looking for…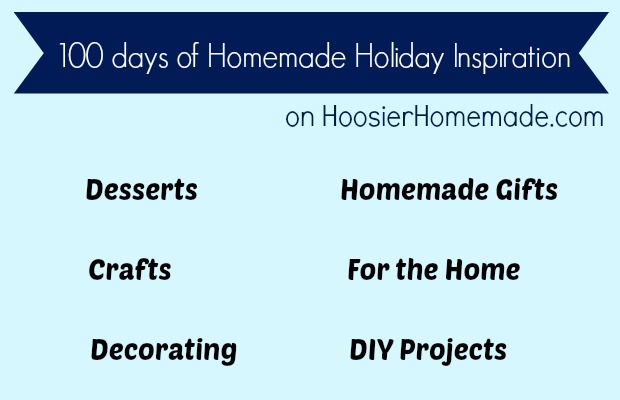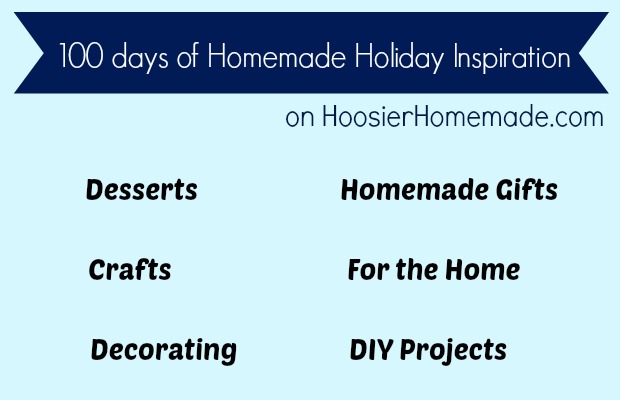 We would LOVE to share your projects with our readers! Hoosier Homemade currently has 54,000+ Pinterest followers, 44,000+ Facebook fans and over 45,000 email subscribers.
Please fill out this form to be considered. When you submit this form, you are agreeing that I can use a photo from your blog with a link back.
There are 6 questions, if you don't see the submit button, you may need to scroll down.
Enter as many projects as you like.
Let's fill this Holiday with Inspiration!! Thanks so much!